Williams gets early termination of HSR for AMP acquisition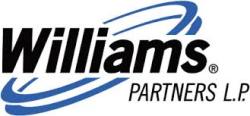 Williams announced that it received early termination of the required waiting period under the Hart-Scott-Rodino Antitrust Improvements Act of 1976 (HSR) with respect to the Company's previously announced acquisition from Global Infrastructure Partners II ("GIP") of its 50 percent general partner interest and 55.1 million limited partner units in Access Midstream Partners ('AMP') L.P. Williams expects to complete the transaction in early July at which time it will own 100 percent of the general partner and approximately 50 percent of the limited partner units in Access Midstream.
Williams is one of the leading energy infrastructure companies in North America. It owns interests in or operates 15,000 miles of natural gas gathering and transmission pipelines, 1,800 miles of NGL transportation pipelines, and an additional 11,000 miles of oil and gas gathering pipelines. The company's facilities have daily gas processing capacity of 6.6 billion cubic feet of natural gas, NGL production of more than 200,000 barrels per day and domestic olefins production capacity of 1.35 billion pounds of ethylene and 90 million pounds of propylene per year.
Williams owns approximately 66 percent of Williams Partners L.P., one of the largest diversified energy master limited partnerships. Williams Partners owns most of Williams' interstate gas pipeline and domestic midstream assets. Williams also owns Canadian operations and certain domestic olefins pipelines assets, as well as a significant investment in Access Midstream Partners, L.P., a midstream natural gas services provider. The company's headquarters is in Tulsa, Okla.
Williams Partners