CIF Bremen Cotton Index kept downward tendency this week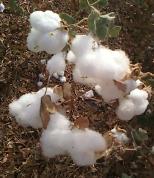 The reported week hardly registered any noteworthy changes compared to the week before.
The quotations kept its downward tendency. The merchants recorded only single inquiries primarily for near dates.
The predominant part of the spinning industries remained their wait-and-see-attitude expecting considerably further dropping prices with the new crop.
Furthermore, numerous processing companies have begun their holidays in the meantime.
Contracts were concluded for:
-Medium staple cotton: Central Asia for the end of the 3rd quarter 2014 and Greece for the 4th quarter 2014.
-Long and Extra-Long staple cotton: Israel Acalpi for prompt.
Bremen Cotton Exchange