Domtar declares Q2 dividend of $0.375/share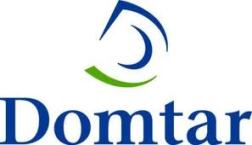 Domtar Corporation announced that its Board of Directors has approved its second quarterly dividend for the 2014 fiscal year on its common stock.
The dividend of US$0.375 per share is payable on October 15, 2014 to stockholders of record on October 2, 2014.
Domtar Corporation designs, manufactures, markets and distributes a wide variety of fiber-based products including communication papers, specialty and packaging papers and absorbent hygiene products. The foundation of its business is a network of world class wood fiber converting assets that produce papergrade, fluff and specialty pulps. The majority of its pulp production is consumed internally to manufacture paper and consumer products.
Domtar is the largest integrated marketer of uncoated freesheet paper in North America with recognized brands such as Cougar, Lynx Opaque Ultra, Husky Opaque Offset, First Choice and Domtar EarthChoice. Domtar is also a leading marketer and producer of a broad line of incontinence care products marketed primarily under the Attends, IncoPack and Indasec brand names as well as baby diapers. In 2013, Domtar had sales of US$5.4 billion from some 50 countries.
Domtar Corporation