Brandix goes organic for top international brands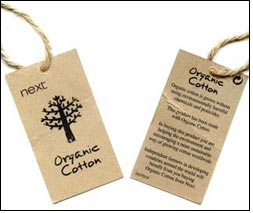 Internationally-certified organic cotton ladies' pants manufactured by Sri Lanka's Brandix Group have broken into the 2008 spring and summer collection of top international retailer NEXT, opening up a lucrative new category for the country's largest apparel exporter.

The Group's lead casualwear production facility for NEXT in Giritalé has already supplied more than 10,000 'semi-cargo' pants to the retailer and anticipates continuing orders as the season progresses, Brandix Casualwear CEO Pravin Kalpage said.

A unique feature of the orders executed for NEXT is the fact that the organic fabric used is processed in Sri Lanka at the Brandix Textiles factory at Makandura, Pannala, which received Organic and Fair Trade certification from the Institute for Marketecology (IMO) of Switzerland recently.

NEXT is the third major international chain to place orders for organic garments from Brandix, he said. The Group has also received orders for 37,000 pieces of organic apparel from Marks & Spencer (M&S) the top notch UK retailer, and from Woolworth in South Africa. The organic fabric for these orders is imported from India.

"This is just the first phase of initiatives within the group to establish a fully-integrated organic-certified supply chain that will enable Brandix to produce 100 per cent organic apparel for leading global brands," Mr. Kalpage said, seven Brandix Casualwear operational locations in Sri Lanka are on course to receive GOTS (GlobalOrganic Textile Standard) certification in the final quarter of 2007-08.