Schoeller presents fabrics in 100 % recycled polyester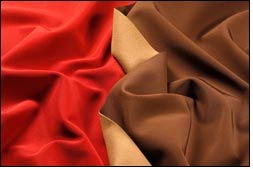 Sincere environmental protection is a matter very close to the heart of Schoeller Switzerland, and not only since "Bio" and "Organic" have emerged as mega trends and rock stars and actresses such as Bono and Angelina Jolie become deeply involved in ecological matters.

For many years, Schoeller has been producing in accordance with bluesign – the world's most stringent ecological standard for textiles. The latest development in this area of textiles with a long service life and environmentally relevant properties are fabrics made of 100% recycled fibers.

The new Schoeller recycling fabrics, which make no compromises in terms of functionality or appearance, are all bi-elastic and present themselves in different elegant-sporty versions. schoeller dynamic twill qualities are available, for example, as lighter versions with fine, subtly glossy surfaces or in a courser version with a wind-repelling micro coating.

The two schoeller-WB-400 versions delight with low-key optics and the familiar soft-shell benefits. On the inner side, a beautiful camel colored fleece lining provides cozy warmth, and the 3XDRY feel-good technology can be adapted if desired.

With the three-layer schoeller-WB-formula the focus is on function. On the one hand the waterproof and windproof changeTM membrane offers optimum weather protection and on the other the 3XDRY finish ensures an all-round feel good climate.