Texbrasil presents results from the 1st Intl fairs of 2008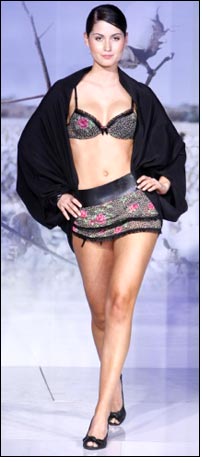 The Texbrasil Program, created by ABIT in partnership with APEX-Brasil, began 2008 supporting Brazilian companies at five important international fairs: Heimtextil (Germany – January 9-12); Pitti Bimbo (Italy – January 18-20); FIMI (Spain – January 18-20); Colombiatex (Colombia – January 22-24) and Prêt-à-Porter (January 24-27). Altogether, the fairs were visited by 41 companies from Brazil.

At Heimtextil, the decoration fair held in Frankfurt, Germany, Atelier Aline & JR, Buddemeyer, Teka, Toalhas São Carlos and Pictura exhibited their launches and exclusive products with the quality and personality of products "From Brazil". The fair saw business deals closed worth about 9.94 million dollars and the companies expect activity of nearly 29.58 million dollars over the next 12 months.

"We were able to make contacts with old buyers and with potentially large clients. The Texbrasil Program's support was encouraging and important in making our participation a reality," says Georges Vitorino, partner manager at Pictura Designs.

"Heimtextil has become the greatest icon of world trends in the home textile segment, and Texbrasil, Teka's partner, is an integral part of this team," underscores Marcello Stewers, responsible for the finance department at Teka.

BUÁ, Camu-Camu, YKZ and Pupi participated at FIMI, the children's fashion fair in Valencia, Spain. They made around 265 contacts from countries like Spain, Greece, Portugal, England, Mexico, Turkey and Italy.