Union Textile Minister hails budget 2008-09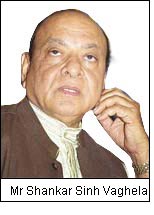 The repercussions of policies implemented last year, the expected domestic growth rate, tax exemptions and various other nuances of administering an economy were discussed in details by P Chidambaram, who announced the 'Budget 2008-09' today at the Parliament.

Fibre2fashion had the privilege to interview, Mr Shankar Sinh Vaghela, Union Textile Minister, about his opinion on budgetary declarations.

Mr Vaghela seemed quite satisfied with the budget and stated that the textile sector was given significant emphasis and consideration. He further reiterated saying, "Handloom, handicraft and power-looms, in particular, have been covered extensively, while schemes like Scheme for Integrated Textile Parks (SITP) and Technology Upgradation Fund (TUF) will be continued in the Eleventh Five Year Plan period. Consequently, production is likely to increase thereby giving a boost to the economy."

Although admitting, that it was an agriculture-centric budget, with huge fund allocation for farmer's relief, the Textile Minister opined that it was also in favor of the middle and poor section of the country that forms the grass root level of the largest existing democracy in the world.

Besides, Mr Vaghela supported Government's decision of keeping a check on excessive flow of foreign funds on scores that it will help control inflation. Additionally, he also addressed the budget as advantageous to the working-class of the country as it promises to support and sustain the mass of labor.