Spring fashion for kids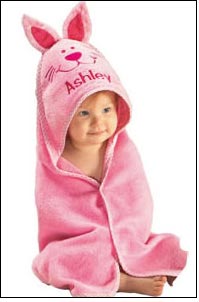 Spring is arriving quickly which can mean only one thing - time to pack up the kids' winter weather clothing and head into the new season with an updated wardrobe.

Most people equate the start of spring with the many holiday festivities that take place during this time period allowing kids to dress up.

However, it is important to not only focus on these special dates but provide your children with a few key pieces that will get them though the spring weather.

"When dressing kids for the spring, it is important to take into account the seasonal weather," states Erin Burke, fashion analyst, Cotton Incorporated.

"Whether a graphic cotton t-shirt under an oxford shirt or a denim jacket over a cotton blouse, parents must offer their children options of layering to combat the fluctuating temperatures."

So while most parents are in the process of putting away their children's velvet and corduroy finery in favor of lighter fabrics it is important to keep kids comfy and cozy-when necessary. There are a range of cotton offerings that are breathable, lightweight and lend themselves to layering.

A typical trend in girls' spring fashions is pastels. Spring 2008 is no exception, but the usual softer hues appear alongside eye-catching patterns like argyle.

The layered look for more mature teens is trickling down to the younger set, giving a fashionable rationale for bundling up, when necessary.

For boys, spring fashions are all rugged and rugby. Durable cargo pants, with lots of pockets for found treasures, measure up to the season.

news category
---
Related Categories:
E-News Insight