The Colour Group Teaching Fellowship to commence in October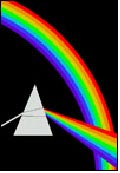 The Colour Group (Great Britain) is an interdisciplinary society that draws together people interested in all aspects of colour – its perception, measurement, reproduction and artistic expression.

The objectives of the Colour Group are to encourage the study of colour in all its aspects and to promote the education of the public in the field of colour.

The Colour Group holds a regular programme of meetings and makes awards for outstanding achievement in science, vision and art. See www.colour.org.uk

In furtherance of its objectives in public education, the Colour Group is establishing a Teaching Fellowship. We seek an individual who can prepare and deliver an inspiring
lecture on the subject of colour, up to fifteen times per year to secondary schools throughout the UK.

The lecture should have a highly visual content with numerous
demonstrations, along the lines of the Royal Institution Christmas lectures. It should be linked to the National Curriculum objectives in Science, Art and English.

To be suitable for this position you will have a good bachelors degree in a relevant field, and preferably also a post-graduate degree or equivalent work experience in a field
related to colour. You will be passionate about colour, with a good working knowledge of its science and application.

You will also have some experience of teaching at secondary
level, be imaginative in the preparation of practical demonstrations, and be an excellent communicator.