Solo expo promotes Tehran carpet industry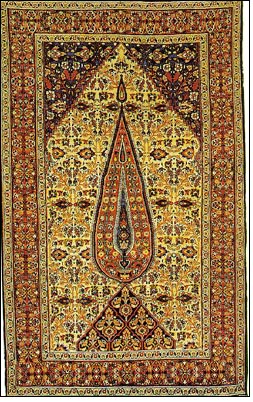 Nearly 36 Iranian companies are actively participating in the fifth Solo Exhibition that is taking place in Bishkek, capital of Kyrgyzstan. The five-day expo that began on June 16, has a wide range of products from sectors like textile and cosmetics.

In the opening ceremony, Mohammadreza Saburi, Iran's ambassador to Bishkek and Sanjar Mukanbetov, Deputy Minister, Kyrgyz economic development and trade, talked about the potential Iran has, in terms of building strong trade relation with other countries.

One of the major reasons for organizing this fair is to highlight Tehran's ability of manufacturing finest carpets and promote this prominent sector of the nation on a larger scale.

In addition to this fair, Tehran plans to organise International Exhibition on paints, resins, industrial coatings and composites for the eighth time. The four-day expo is scheduled from December 18 to 21 at Tehran Permanent International Fairground.

Nano-tech products will get maximum focus in this expo and along with it, a series of seminars and workshops will take place for further boosting this lucrative sector.