METabolic's Butanol Programme moves into the pre-industrial pilot phase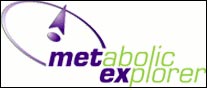 METabolic EXplorer, a green chemistry company that specializes in the development of bioprocesses for the production of chemical compounds used in a wide range of everyday products (paints, solvents, adhesives, textile fibres, resorbable surgical thread, etc.), announced that its butanol programme has move into the pre-industrial pilot phase.

Butanol is notably used in the manufacture of paints and adhesives. The market is worth $4.9 billion and, as with METabolic EXplorer's other products, the company's bioprocess offers an alternative for industrial businesses who want to change to more environmentally friendly raw materials and production methods.

One year on from its €59.7-million IPO, METabolic EXplorer who at this time counted 38 employees, has demonstrated that its industrial development goals are being achieved:
- a doubling in staff numbers over the last 12 months (80 at present).
- commissioning of pilot production facilities in December 2007 (in record time - just 8 months).
- entry into the pre-industrial pilot phase for one of its proprietary products, PDO (1,3-propanediol), followed 5 months later by isolation of the first PDO samples using a patented, proprietary purification process.
- achievement of pre-industrial pilot performance milestones for its two exclusively licensed compounds (glycolic acid and L-methionine).

The five products in METabolic EXplorer's portfolio (including the two exclusively licensed compounds) are used in a range of everyday products and represent a total worldwide market of $14 billion (as of May 2008).