Iranian handicrafts - a major hit among Athenians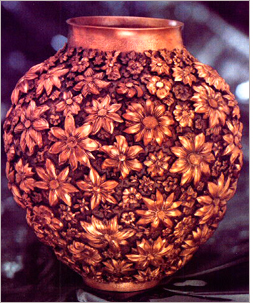 The first Athens art and culture festival began on a triumph note on June 26. This event has brought almost eleven countries together that are actively showcasing their handicraft products to art lovers. The purpose of organizing this grand expo is to celebrate the rich and traditionally loaded culture of not only Greece but of all participating nations.

Iran has also taken part in this cultural fest to display wide range of artifacts including hand woven carpets, traditional garments and other home decorative items like vase and wall hangings. The interesting patterns and attractive colour combinations that are used by craftsmen, are easily finding their way in hearts of visitors.

The Iranian pavilion has been one of the major crowd puller, as the captivating and innovative products have become big hit among onlookers. The ambience at the stall also reflects and brings alive the culture of Iran.