Afkart 2008, wraps up successfully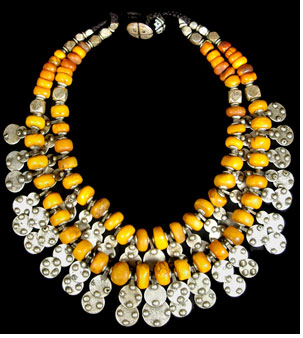 Afkart 2008, handicraft expo which successfully concluded yesterday in Saifi Village, Beirut, witnessed huge participation this time. The exhibition that began on July 2, provided an opportunity to artisans of Beit Chabeb village.

The stalls at Afkaet were flooded with wide range of hand made products ranging from home furnishing like bed covers and cushions to artifacts including paintings along with fashion accessories and furniture. All the items that were displayed for the onlookers at venue, were examples of rich art and craft that reflected strong tradition and culture of the region.

Afkart which began in 2003, has strict rule for participation. All the products that are displayed here, should be hand made and the craftsmen must to be a Lebanese. The main purpose of holding the event is to promote the work of artisans who are economically backward.

The event was organized in collaboration with the Beirut Association for Social Development and other institutions sponsored by the Future Movement.

The organizers are also planning to hold an exhibition in Qatar this year. Along with this, the organizers are now getting ready to hold one of the biggest exposition, that will be held next month in Faraya, Lebanon.