Cool black for hot days?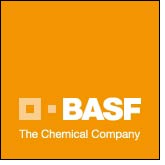 Drivers who can't find a shady parking spot in the middle of summer know what to expect: the black instrument panel, seats and steering wheel grow unbearably hot in the scorching sun.

Dark surfaces of building roofs and facades also attract the heat, but light surfaces remain distinctly cooler. The reason for this difference: dark surfaces absorb the incident sunlight and convert it into heat, while light surfaces reflect most of the incoming energy.

Although these physical principles at first appear unalterable, innovative pigments from BASF nevertheless make it possible for surfaces to heat up much less in the sun despite their dark color: Paliogen Black, Lumogen Black and Sicopal Black.

In contrast to carbon black, the standard black pigments, they reflect most of the invisible near infrared (NIR) radiation which accounts for more than 50 percent of the total incident solar energy.

"Because they swallow up the visible light completely like any conventional black pigment, the optical impression of blackness is preserved," explains Ruth Bauer, marketing expert for special effect pigments at BASF.

In this way Paliogen Black and Lumogen Black reflect up to 45 percent and Sicopal Black up to 30 percent of the total incident solar radiation energy. By comparison: for carbon black, this value known as "total solar reflectance (TSR)" is less than five percent.

"In practical trials, the lower NIR absorption compared to other black pigments results in a temperature decrease of up to 20 degrees Celsius on the surface," says Ruth Bauer.

"This provides benefits not only for humans. The lower temperatures also mean that there is less strain on the material."

But Paliogen Black, Lumogen Black and Sicopal Black offer heat-reducing benefits not only as pigments in purely black surfaces: paints, coatings and plastics in almost all other color shades also contain greater or lesser amounts of black pigments.

If the BASF black pigments are used instead of carbon black, these colors also heat up much less in the sun. However, they exert this effect in different ways: Paliogen Black and Lumogen Black from the class of organic pigments, initially allow the NIR radiation to pass almost unhindered. What happens to it then depends on whether the substrate reflects or absorbs radiation.

"This is why Paliogen Black L 0086 only exerts its effect in coatings with a reflective substrate or in combination with reflective pigments," continues Bauer. "But then it has a higher TSR value. As an organic pigment, it has high coloring capability."

The new Sicopal Black K 0095, on the other hand, reflects the NIR radiation on its own and thus functions independently of the substrate – although the effect can be further optimized by a reflective substrate. The inorganic pigment is particularly weather, temperature and chemical resistant.

Besides being used in automotivecomponents such as the leather seats of the new BMW Cabrio, roofs and building facades are the main applications for these special pigments.

Leave your Comments
Recommended
Want to know what happened in the textile world this week? Watch now!
news category
---
Related Categories: