ACRAMIN Compound P: The new standard for pigment printing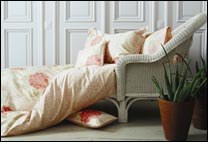 ACRAMIN Compound P is an unique compound for sophisticated 2 Component pigment printing.

Pigment printing requires all kinds of additional products, like crosslinkers, emulsifiers, softeners etcetera. To end this expensive and old-fashioned method, TANATEX Chemicals is proud to present its new printing concept based on the following 2 Component system:

- ACRAMIN COMPOUND P

- ACRACONC 2C

By using our new system you only need ACRAMIN Compound P as base component and ACRACONC 2C as concentrated thickener and of course your pigments.

TANATEX Chemicals B.V.