Export of silk carpet brings sky rocketing revenue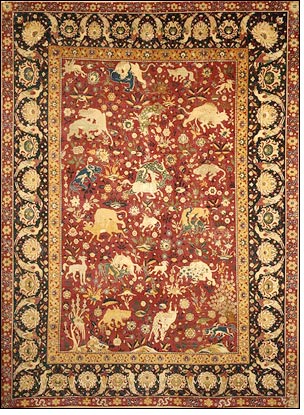 Azarbaijan has dominated the global carpet market by exporting large number of rugs in different parts of the globe. This becomes all the more evident with recently released data from Commerce Organization of East Azarbaijan Province.

According to available statistics, the region ships nearly one million square meters of hand-woven silk carpets yearly, worth approximately US $200 million to various nations.

The Province exports almost 70 percent of its total silk carpet production, making the region first, nationwide, in terms of production volume, exports and variety.

In order to make its presence all the more prominent and earn higher revenue, the authorities are planning to send delegates to countries like South Africa, Russia, Western Europe and Arab nations for participating as well as organizing innumerable carpet exhibitions.

Carpet weaving has been one of the main industries of the country with large number of artisans associated with it. The craftsmen create awe inspiring designs using bold and bright colours that brings out superb creations.