FIDA celebrates 2009 as Intl Year of Natural Fibers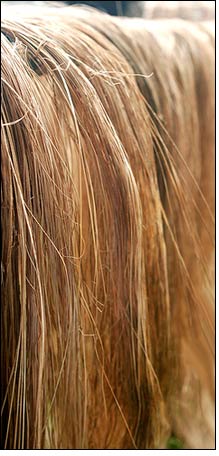 The Fiber Industry Development Authority (FIDA) has come up with an absolutely impressive concept of observing 2009 as an International Year of Natural Fibers (IYNF).

Initiating work on this program, FIDA has also started its advocacy campaign for the same aiming to raise awareness and create demand for natural fibres which have suddenly come into prominence with plastic usage gradually becoming obsolete in Europe and US due to environmental reasons.

Natural fibers especially abaca, has come to replace plastic goods and have become quite popular among eco-enthusiasts who are staunch believers in using bio-degradable natural goods.

Philippines is one of the world leading producers of abaca, providing 85 percent of the supply and fetching an annual income of US $80 million. Celebrating a year entirely dedicated to natural fibers, would pave the way for promoting efficiency and sustainability of natural fibers and enhancing an effective international partnership among various natural fiber industries.

Apart from abaca, the global market has a range and variety of natural fibers to offer including alpaca, angora, coir, cotton, fique, flax, hemp, jute, kenaf, llama, mohair, ramie, silk, sisal and wool.

FIDA has particularly called for Bicol abaca industry stakeholder to actively support the IYNF celebration because the region has the largest land holding for abaca despite being ranked second in terms of abaca production. Besides, there is also a need to create awareness among the various stakeholders about IYNF particularly in Albay where most abaca processors are located.

The Department of Agriculture Biotechnology Program Office (DA-BPO) has engaged itself for a long time in developing technologies to help the abaca industry recover from the adverse effect of enfeebling diseases that have hit the industry.

Researchers from the University of Philippines Institute of Plan Breeding (IPB) have developed bunchy top, mosaic and bract mosaic resistance in abaca (Musa textiles) through radiation-induced mutation. The products will enter the markets after some four years and will be commercialized through micro-propagation.