Grand Bazaar - a long standing hub for carpet retailers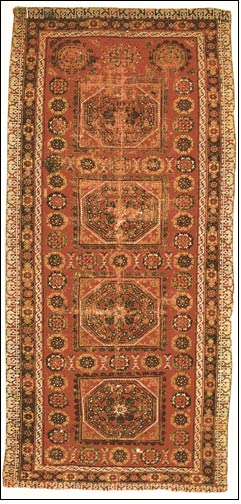 Grand Bazaar, a retail market going back by more than 500 years, is the oldest of its kind in Istanbul and has gone through tremendous changes since its existence. It has been devastated by fire and earthquake as many as nine times.

Presently, there are some 3,600 shops selling carpets, textile, leather goods, clothing and jewelry. Initially, it also supplied furniture, household items and a range of other goods which were created and traded at the bazaar and were popular among newly married couples.

However, with a rapid development after the 1980's, the bazaar underwent some major changes and retailers started stocking jewelry, carpet, leather, textiles, footwear, T-shirts and other products for some 20 million tourists who visit the country every year.

The market is more popular for its carpets that come from Iran and Central Asia and are looked upon as investment since they are a record of the lives of the tremendously skilled nomadic people who created them.

One look at the carpet is enough to give an account of the encounters, culture and everyday life of these people. Traditional skills have been passed down for generations and the result is creation of exotic pieces of artistry which are in great demand among the tourists.