Are you ready for REACH?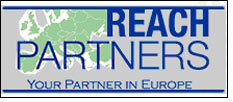 Deadlines for Pre- registration stage of REACH:
Dyes & Chemicals companies have restricted amount of time to Pre- Register their products before the 30th November 2008 in REACH compliance to continue their trade with European countries. REACH (Registration, Evaluation and Authorisation of Chemicals), is a major compliance concerning the way chemicals are manufactured, used and managed in European country.

If the company wants to sell their chemicals into Europe, they will need to pre-register their products before the 30th November 2008. REACH Partners as a European entity, which will complete and submit all the necessary compliance forms to the ECHA in Helsinki and provide with the company a REACH number once processed.

This will allow companies to continue to trade for between 2 and 10 years before the full registration process begins. If they fail to register their products before 30th November 2008, they will not be able to sell into the European Union without completing the whole process.

These new REACH regulations are highly complex and can be demanding, time consuming and expensive for companies to effectively interpret and implement so it is imperative that company act soon.

REACH Partners, with their unique combination of IT, legal and chemical industry skills, will manage this process for dyes and chemicals companies in the simplest of ways.

A new simple pre-registration service is now available to give you a fast, easy and cost effective method of pre-registering at www.reachpartners.eu.

REACH Partners Ltd
Leave your Comments
Recommended
Want to know what happened in the textile world this week? Watch now!
news category
---
Related Categories: