Lycra Fibre allows your 360° freedom of movement!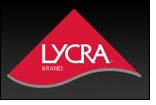 INVISTA, the largest elastane and nylon producer in the world and owner of many leading brands including the LYCRA fibre brand, has supported a denim design initiative with top fashion brand, BOGNER JEANS and University of Applied Sciences and Arts, Hanover.

Eight budding fashion designers from the University of Applied Sciences and Arts have been briefed to create a collection that will form part of the BOGNER JEANS' autumn/winter collection 2009/2010. All of the students have used INVISTA's patented fabric innovation for denim: XFIT LYCRA fabric within their fashion designs. Prototypes of the denim designs will be exhibited at Munich Fabric Start, Munich/Germany which is taking place in the M, O, C, (Münchner Order Center), Zenith Halle, Hall 5, Blue Zone, Stand No. C00 (3.-5. February 2009).

On account of its multidirectional elasticity, the XFIT LYCRA fabric has allowed the students to create a variety of different styles without limiting their creativity. All of the outfits offer outstanding comfort in wear, a perfect fit and a long lasting shape even after repeated wear and wash thanks to the benefits of XFIT LYCRA fibre. Using this innovative fibre, the students can also create garments which have 360° freedom of movement even around difficult areas such as the knees, hips, waist or seams.

Tuula Salo, project leader, professor of fashion design and international coordinator of the University of Applied Sciences and Art Hanover, said: "Using XFIT LYCRA fabric has given free rein to the creativity of the students. Even the jeans which are shaped close to the body are very comfortable to wear because of the flexibility of XFIT LYCRA fibre which allows the denim fabric to follow any movement of the body."

The BOGNER JEANS brand, developed and distributed under license by MUSTANG Group, Künzelsau/Germany, is well-known for its innovative collections characterised both by their aesthetic appeal and functional design. Jacqueline Sefranek, Managing Director and responsible for the BOGNER JEANS brand, says that only XFIT LYCRA fabric was eligible for this project. "If you have ever worn jeans made of XFIT LYCRA fabric you will never want to wear other jeans again. This functional high-tech fabric offers stretch in all directions and the greatest possible freedom of movement – that's exactly what 'active jeans' are designed for."

Marco Lucietti, RTW Segment Manager, INVISTA Apparel said: "We are delighted to be involved with this ambitious project and work with BOGNER JEANS and the University of Applied Arts and Sciences in Hanover. It is a great opportunity to develop new talent within the industry and to see these up and coming designers demonstrate their creativity using the latest innovation within the denim segment, XFIT LYCRA fabric."

Do you know the LYCRAfibre brand?
The LYCRA fibre brand is an integral element in many of the world's leading fashion brands but is often misunderstood. "LYCRA" is not a fabric or type in its own right. It is not the name of the category of stretch fabrics or clothing. It is the world's leading brand of elastane fibre and other premium stretch fibres and fabrics that can be combined with many other fabrics such as cotton, wool, leather or even cashmere. It is a brand that delivers the consumer promise of comfort, fit and freedom of movement. A touch of LYCRAfibre ingredient can help make garments and the people that wear them look better and feel better.