Cotton remains consumer preference in home textiles amid economic pessimism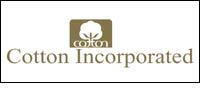 As families across the country remain concerned about the economy, the annual sales of home textile products go beyond buying for less to investing for more. "Bargain" is redefined to include not only price, but also usability and longevity. While price remains the primary concern among the nation's consumers, concepts of product durability and its related care enter into consideration.

The Cotton Incorporated Lifestyle Monitor survey is an ongoing consumer research study that gauges consumer attitudes and behavior to better understand why and where they shop, and what motivates them to buy. Responses indicate that the struggling economy remains a significant worry for many families. The percentage of respondents who described their personal financial situation as "optimistic" dropped by 19 percentage points; from 68% in 2007 to 49% in 2008.

Enter the "white sales," which have historically been an opportunity for families to make home textile purchases while staying within their budgets. Equally historic is the consumer preference for cotton in their bedding and other home textiles. The Monitor survey reveals that consumers prefer 100% cotton sheets for their softness, durability, and breathability – not to mention their price. When given a choice between a 100% cotton sheet and a cotton-polyester blended sheet with the same wear life, almost 68% of consumers said they would prefer the 100% cotton sheet because of its feel and better breathability provide more year-round comfort.

Today's consumers, however, also want more comfort at the cash register. As Monitor data reveal, consumers are looking for a lasting investment. The majority (54%) of respondents align "durability" with "quality," and 87% connect "price" to "good value." According Monitor data, 80% of consumers consider cotton to be "a good value."

To help consumer get the most from their cotton home textiles, Norma Keyes, Cotton Incorporated, Director of Product Standards, gives advice to prolong the life and vitality of cotton bedding and towels. "I urge consumers to adhere to the products care labels," states Keyes. "Every set of towels or sheets is different. Brands have different tricks of the trade that they use in manufacturing and dyeing home textiles. What works for one may not work for another."

CUTTING COST WITH COTTON is one in a series of communications designed to help consumers in trying economic times get the most from their favorite fiber.

Cotton Incorporated, funded by U.S. growers of upland cotton and importers of cotton and cotton textile products, is the research and marketing company representing upland cotton. The Program is designed and operated to improve the demand for and profitability of cotton.