Cotton market receives support from stock market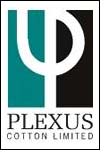 NY futures reversed course this week as May bounced 145 points to close at 42.83 cents, while December gained 107 points to close at 47.95 cents.

The cotton market received support from several sources this week, but none was more significant than the rally in the stock market, which at least temporarily changed the sentiment from 'desperate' to 'hopeful'. Bottom-picking and short-covering lifted the Dow Jones by nearly 10 percent over the last three days and this renewed optimism has spilled over to a number of markets around the globe, including commodities.

The news related to cotton wasn't bad either, as we were treated to another excellent US export sales report this morning, which showed net new sales of almost 300'000 running bales last week, bringing the season total to 10.9 mio statistical bales. Shipments maintained a decent pace too at 242'500 running bales, raising total exports so far to just under 7.0 mio statistical bales.

When we look at the US balance sheet this season, total supply of 23.0 mio bales has so far been reduced by 10.9 mio bales in export commitments and the 3.75 mio bales that domestic mills take up, which leaves around 8.4 mio bales that are still available for sale.

The USDA report contained no real surprises, as the trend of shrinking world production (-0.86 mio bales) and world consumption (-1.52 mio bales) continued. Interestingly, the USDA numbers still show a production gap of about 2.5 mio bales for the current season and during the Outlook Forum on February 27 the USDA predicted this output gap to increase to 8.0 mio bales in the coming season. In its initial assessment of next season, the USDA pegged world production at 107.0 mio bales, while it sees consumption recovering to 115 mio bales.

Since there is just one report left before the USDA issues its first detailed look at the 2009/10 season in May, it is not likely that we will see another big reduction in world consumption from the current 111.1 mio bales. The USDA has all along maintained a more optimistic view on world consumption than the trade, even though its numbers still suggest a steep 10 percent drop from the record 123.4 mio bales the world consumed two years ago.

Many in the trade have been much more pessimistic than that, but recent retail sales data suggests that the USDA may be closer to reality. US retail sales for February, excluding motor vehicles, came in at a surprisingly strong 0.7% gain, with the report citing "gains at establishments ranging from clothing to furniture stores". In addition to that, January retail sales were revised upward to a 1.8% gain!

When we look at world ending stocks we notice that the USDA now carries almost identical inventory numbers for the last four seasons. In 2005/06 it had ending stocks at 62.2 mio bales, in 2006/07 at 62.8 mio bales and for the last two seasons at 62.5 mio bales. Of course when measured as a stocks-to-use ratio, the current inventory is a lot more burdensome. However, during the recent Outlook Forum the USDA predicted ending stocks to drop to 56.2 mio bales next season, which would translate to a 48.9 % stock-to-use ratio, the lowest in five years.