Abstracts of three papers presented by NITRA scientists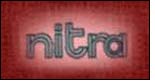 The 50th Joint Technological Conference (JTC) was hosted by ATIRA, Ahmedabad on 4th and 5th of March 2009. Dr. J. N. Singh, IAS, Joint Secretary, Ministry of Textiles, Govt. of India, inaugurated the conference. Altogether 30 technical papers were presented during the conference covering the complete range of textile manufacturing activities starting from ginning to chemical processing.

As informed in the last issue of NITRA e-Bulletin, the abstracts of the three papers presented by NITRA scientists are given below; on request NITRA will be happy to provide further information. The list of other papers presented during the conference is available on NITRA website.

Effect of Dyed and Mercerized Yarns on the Life of Knitting Needles:
The life of knitting needles is generally expressed in terms of production capacity i.e. the amount of yarn (tons) that could be knitted without defects. Generally it is seen that dyed and mercerized yarns reduce the life of knitting needles because the yarn becomes stiff after dyeing/ mercerization, thereby increasing metal to yarn friction.

The stiffness of dyed/mercerized yarns is due to their compactness as well as presence of dyes and chemicals in the yarn. Since, the presence of chemicals may affect the life of knitting needles; a detailed investigation has been made to study the effect of various chemicals/ metals, wax and pH value of dyed/mercerized yarn samples on the life of latch type knitting needles.

The yarn samples for a particular count range (20S to 30S) were collected from knitting factories located in Delhi, Ludhiana, Mumbai and South India where the production capacities of needles using these yarns varied from 6 to 70 tons. The yarn samples were analyzed for Na, K, Ca, Mg, Fe, Pb, Al, T, Cl, SO4, SiO2 wax content and pH value.

The metal to yarn friction coefficient was also evaluated. The results obtained for individual parameters have been plotted against the production capacity to see their effect on the life of the needle. SEM photographs of the yarn samples have been studied to understand the yarn surface characteristics and their influence on the life of knitting needles. The results are compared with grey yarn having production capacity of 100 tons.

Use of cellulose & polyester resins to simplify printing of P/C blends:
The purpose of blending is to derive the advantages of the fiber components present in the blend. However such a blend will make the dyeing and printing processes complicated as the blend components may not have identical chemical properties. In light of this, dyeing and printing of P/C blends with disperse and reactive class of dyes, call for two stage dyeing and printing.

In this study, an attempt has been made to carry out dyeing of P/C blends with either disperse or reactive class of dyes to obtain a solid shade; further to produce novel effect by printing. The dyed and printed fabrics were evaluated for fastness properties and found satisfactory.