AWEX EMI up by 2¢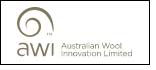 The Australian wool market finished 0.1% higher, on average, at sales in Sydney, Melbourne and Fremantle this week. It was the last sale before the Easter break.

The AWEX EMI rose by 2¢ (+0.3%), ending the week at 767¢/kg. This reflected an unchanged Indicator in the North and an increase of 3¢ (+0.4%) in the South, with their corresponding Regional Indicators finishing the week at 787¢ and 750¢ clean, respectively. The Western Indicator was unchanged, finishing the week at 730¢.

In a two day sale in Sydney and Melbourne, the AWEX EMI fell by 1¢ on Tuesday and rose by 3¢ on Wednesday. The Western Indicator fell by 6¢ on Tuesday and rose by 6¢ on Wednesday in a two day sale in Fremantle.

46,080 bales were on offer, compared with 47,174 bales last week, of which 9.8% were passed in, comprised of 6.8% in Sydney, 10.1% in Melbourne and 13.5% in Fremantle. Pass-in rates for Merino fleece and skirtings were 12.4% and 3.9%, respectively. 1,696 bales (3.5%) were withdrawn prior to sale and re-offered bales made up 11.2% of this week's offering.

The US exchange rate (source RBA) was 1.43¢ higher on Monday when compared with Thursday of last week. It was then down by 0.50¢ on Tuesday and by 0.71¢ on Wednesday to close at 70.55¢, up 0.22¢ (+0.3%) since the last sale. The exchange rate against the Euro rose by 0.53 Euro cents (+1.0%) to close at 53.53 Euro cents on Wednesday night. When looked at in other currencies, the AWEX EMI moved up by 3¢ (+0.6%) in US terms and by 6¢ (+1.5%) in Euro terms when compared with the previous sale.

It was another good week with the AWEX EMI finishing slightly up, despite a further strengthening of the US and Euro exchange rates. Wools from 17.5 microns and finer all made gains in A$, while other Merino wools were relatively unchanged. The EMI has moved up by 45 Australian cents (+6.2%), 72 US cents (+15.4%) and by 42 Euro cents (+11.4%) over the last six weeks.

It is a positive note to go into the break with Changes in the Average AWEX Micron Price Guides (MPGs) for Merino wools varied from -0.8% (19.0 microns) to +1.8% (16.5 microns). Average MPGs were up by 26¢ clean for 16.5 microns, by 16¢ for 17.0 microns, by 12¢ for 17.5 microns, was unchanged for 18.0 microns, down by 4¢ for 18.5 microns, by 8¢ for 19.0 microns and by 2¢ for 19.5 microns. The 20.0 micron wool average MPG was unchanged, 21.0 microns was up by 3¢, 22.0 microns was down by 1¢, 23.0 microns by 1¢, and 24.0 microns by 4¢.

Merino skirtings eased slightly on Tuesday, particularly among those with higher VM levels, but generally recovered those losses on Wednesday. Demand was strong, as reflected in the low pass-in rate. Crossbred types finished on another strong note following on from the increases of over 4% seen last week. The average AWEX MPGs were up by 1.4% to 2.4% for 26, 28 and 32 micron wools and down by 0.5% for 30 micron wools. Oddments were reported as generally unchanged apart from in the South on Tuesday where prices eased.

Leave your Comments
Recommended
Want to know what happened in the textile world this week? Watch now!
news category
---
Related Categories: