BASF shows strength in global crisis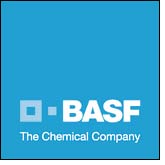 In an extremely difficult environment, BASF's business declined in the first quarter of 2009. At €12.2 billion, sales were 23% lower than in the first quarter of 2008, primarily due to persistently weak demand. Income from operations (EBIT) before special items fell by 58% to €985 million as a result of a substantial decrease in volumes in many divisions.

BASF responded swiftly to the crisis: The company has tailored production to reflect the decline in demand and reduced inventories. Compared with the first quarter of 2008, cash flow nearly doubled, and net debt has been reduced by around €1.5 billion since the beginning of the year.

Cost reduction and efficiency programs are being implemented rigorously and rapidly. With the excellence program NEXT, BASF intends to further improve productivity and effectiveness in all functions and working areas: The aim is to reduce costs, increase efficiency and speed up all business processes. In conjunction with ongoing cost-cutting activities, the company expects this to progressively increase earnings by more than €1 billion per year as of 2012.

"In times of crisis, swift and decisive action is important. As early as the fourth quarter of 2008, we were one of the first companies in our industry to adapt our capacities to the dramatic slump in demand and reduce costs on all levels in order to ensure profits and liquidity in the short term. At the same time, we are focusing far ahead and are taking action today to be well equipped for the next upturn. Our goal is to emerge from this crisis even stronger and to increase our leading position," said BASF Chairman Dr. Jürgen Hambrecht in his presentation of figures for 2008 and the first quarter of 2009 at the Annual Meeting of BASF SE on April 30, 2009 in Mannheim.

Very successful start to year in Agricultural Solutions
In the first quarter of 2009, sales decreased significantly in all divisions of the Chemicals segment due to lower volumes and prices. Earnings fell sharply as a result of the continued low level of product demand but were positive in all divisions. The fact that competition was tougher than in the same quarter of 2008 had a particularly detrimental effect on margins in the Petrochemicals division. Production was tailored to reflect this fall in demand and inventories have been reduced.

A drastic decline in sales was also recorded in the Plastics segment, mainly due to substantially lower volumes compared with the same quarter of the previous year. Earnings declined considerably and were slightly negative – in particular, as a result of low margins and high costs of idle capacity in the Performance Polymers division.

Sales in the Performance Products segment fell in all three divisions. With prices remaining stable, there was a sizeable reduction in demand. The Care Chemicals division improved earnings thanks to reduced fixed costs, whereas earnings in the segment as a whole fell sharplyas a result of lower volumes.