PAF offers Interior & Knitwear Design courses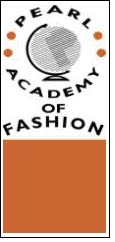 Keeping pace with changing trends in the fashion industry, Pearl Academy of Fashion (PAF), a premiere industry oriented design institute in India, has introduced for the first time in India, two new courses for the Under graduates in Interior Architecture & Design and Post graduates in Knitwear Design. The Interior Architecture & Design is four-year pathway to B.A. (Hons.) degree whereas Knitwear is two-year full time post graduate diploma course. These courses will be offered only at PAF Delhi centre and will commence from August 2009.

Today, everybody wants a functional dwelling place which also looks good. At the same time, space comes at a premium and it must be designed well so that maximum functions can be done from constricted quarters. These trends have given a boost to architects and trained interior designers. PAF's under graduate Interior Architecture & Design course prepares graduates for critical engagement with practice of interior design through an academic & professional grounding in problem-solving, formal design skills and pertinent historical and technical knowledge.

The under graduates deals with the conception & creation of functional environment. IAD is an eight-semester course in which 1st year will be Common Design Foundation comprising a curriculum as applied to Fashion Design, Textile Design, Communication Design and Jewellery Design. IAD graduates will find employment and placement opportunities as interior designers, consultants and can work with any architectural or designer firms.

Knitwear is becoming increasingly significant in the fashion industry as it meets the contemporary consumer's demand for ease, flexibility, and comfort as well as attractive patterns of color and texture. Designing a Knitwear Collection is an essential tool for students wishing to enter this area of fashion design, and a comprehensive reference for professionals already active as knitwear designers.

Post Graduate diploma in Knit Wear Design is a four-semester course that aims at imparting comprehensive and holistic learning of design processes, aesthetic proficiency, market knowledge and technical knowledge. This course teaches how to fulfill the wide range of design and business professional responsibilities of the dynamic knitwear industry.

The first year sensitizes students to combine design and technical aspects of knitwear and helps them develop basic knit structures on flat knitting machines, skills for pattern making and construction; understand technical aspects of textiles, visual studies to home drawing skills and illustration skills.

The second and third semester continues to provide professional development for design and technical areas. Each module enables students to cross link subjects and conceive a holistic picture of chosen area - apparel, sportswear and home textiles products.

The Entrance Test for both the programmes will be conducted simultaneously at seven test centers comprising Delhi, Jaipur, Chennai, Kolkata, Mumbai, Lucknow and Chandigarh on 31st May, 2009. In addition to the entrance test the short listed students will be called for a situation test, group discussion and a panel interview as a part of the selection procedure. The last date for submission of forms is 23rd May 2009.