Pearl Academy of Fashion announces two new programmes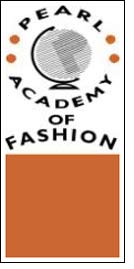 Keeping pace with changing trends in the fashion industry, Pearl Academy of Fashion (PAF), country's premier fashion and design institution, has introduced two new programmes -- Interior Architecture & Design (UG) and Knitwear Design (PG). The Interior Architecture & Design is four-year B.A. (Hons.) programme validation under process from Nottingham Trent University, whereas Knitwear Design is a two-year Post Graduate Diploma programme. These programmes with 30 seats each will be offered only at PAF Delhi centre and admissions will close on May 23rd.

The career prospects for both the programmes are very bright. Indian industry is looking for trained professionals in these areas but there are hardly any good institutions where students can get good quality education. Pearl Academy of Fashion has tried to fill this huge gap by bringing together internationally benchmarked curriculum, eminent faculty and world class infrastructure, which added to Pearl brand name, would ensure a headstart to students in the job market.

With growth in commercial and residential real estate market during the last decade, there has been a tremendous growth in the demand for Interior Architects and Design graduates. In the developed markets like US and Europe, Interior Architecture and Design is already a highly sought after career option. International trends are fast catching up in India also and now everybody wants the interior spaces designed in a professional manner.

Pearl's BA (Hons) in Interior Architecture & Design prepares graduates for critical engagement with practice of interior design through an academic & professional grounding in problem-solving, formal design skills and pertinent historical and technical knowledge. The graduates deal with the conception & creation of functional environment.

IAD is an eight-semester programme in which 1st year will be Common Design Foundation comprising a curriculum as applied to other design programmes. Second year onward, they will have rigorous training in different aspects of interior design and architecture. IAD graduates will find employment and placement opportunities as interior designers, consultants and can work with any architectural, construction or interior designer firm.

Gone are the days when knitwear meant sweaters. Now, knitwear is high fashion and what some would even say, the future of fashion. Knitwear plays major role in sportswear, casual wear, lingerie, loungewear, active wear, and kidswear. Knitwear is becoming increasingly significant in the fashion industry as it meets the contemporary consumer's demand for ease, flexibility, and comfort as well as attractive patterns of color and texture.

Designing a Knitwear Collection is an essential tool for students wishing to enter this area of fashion design, and a comprehensive reference for professionals already active as knitwear designers. It ois no surprise that knitwear professionals are in high demandin the Indian fashion industry.