AWEX EMI up by 4¢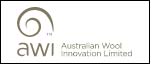 The Australian wool market finished 0.5% higher, on average, at sales in Sydney, Melbourne and Fremantle this week.

The AWEX EMI rose by 4¢ (+0.5%), ending the week at 834¢/kg. This reflected rises of 4¢ (+0.5%) in the North and 4¢ (+0.5%) in the South, with their corresponding Regional Indicators finishing the week at 859¢ and 814¢ clean, respectively. The Western Indicator rose by 5¢ (+0.6%), finishing the week at 800¢.

It is the first week that all four Market Indicators have been at 800¢ or above since early October.

In a two day sale in Sydney and Melbourne, the AWEX EMI was unchanged on Wednesday and rose by 4¢ on Thursday. The Western Indicator rose by 1¢ on Wednesday and by 4¢ on Thursday in a two day sale in Fremantle.

40,912 bales were on offer, compared with 41,681 bales last week. The pass-in rate of 8.4% was up on the last two weeks, reflecting the smaller change in this week's EMI. The regional figures were 6.9% in Sydney, 7.3% in Melbourne and 12.1% in Fremantle. Pass-in rates for Merino fleece and skirtings were 9.1% and 7.2%, respectively. 1,017 bales (2.4%) were withdrawn prior to sale and re-offered bales made up 12.2% of this week's offering.

The US exchange rate (source RBA) fluctuated considerably during the week. It was 1.33¢ higher on Monday when compared with Thursday of last week, then down by 0.69¢ on Tuesday, up by 0.92¢ on Wednesday and down by 1.68¢ on Thursday to close at 75.23¢, down 0.12¢ (-0.2%) since the last sale. The exchange rate against the Euro fell by 1.18 Euro cents (-2.1%), after six weeks of rises, to close at 55.45 Euro cents on Thursday night. When looked at in other currencies, the AWEX EMI moved up by 2¢ (+0.3%) in US terms and was down by 8¢ (-1.7%) in Euro terms when compared with the previous sale.

The EMI has now risen by 109 A¢ (15.0%), 161 US¢ (34.5%) and 92 Euro ¢ (24.9%) since the upturn in the market at the beginning of March.

It was another solid week with further gains in the EMI, but at a more moderate rate than the increases of 7¢ and 33¢ seen in the last two weeks. The market was stronger in the medium and broader types than at the fine end, as has been the pattern for the last few weeks. The strength of China in the market has seen demand for the "China types" at stronger levels than for others, including the better types. The market was more variable in US terms, with the EMI up by 13¢ on Wednesday, but down by 11¢ on Thursday when the US exchange rate eased sharply.

Changes in the Average AWEX Micron Price Guides (MPGs) for Merino wools varied from -0.9% (16.5 and 17.5 microns) to +1.0% (22.0 and 23.0 microns). Average MPGs were down by 14¢ clean for 16.5 microns, by 10¢ for 17.0 microns, by 11¢ for 17.5 microns, by 6¢ for 18.0 microns, 18.5 microns and 19.0 microns and was unchanged for 19.5 microns. The 20.0 micron wool average MPG was up by 2¢ clean, 21.0 microns by 6¢, 22.0 microns by 8¢, 23.0 microns by 8¢, and 24.0 microns by 3¢.

news category
---
Related Categories:
E-News Insight