Wool market finishes 1.5% higher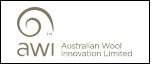 The Australian wool market finished 1.5% higher, on average, at sales in Sydney, Melbourne and Fremantle in a brighter week.

The AWEX EMI rose by 18¢ (+2.4%), ending the week at 771¢/kg. This reflected rises of 16¢ (+2.1%) in the North and 19¢ (+2.6%) in the South, with their corresponding Regional Indicators finishing the week at 791¢ and 753¢ clean, respectively. The Western Indicator fell by 2¢ (-0.3%) after a two week break to close at 767¢. The EMI was down by 12¢ over the same two week period.

In a two day sale in Sydney and Melbourne, the AWEX EMI rose by 14¢ on Wednesday and by 4¢ on Thursday. The Western Indicator fell by 15¢ on Wednesday (after the two week break) and rose by 13¢ on Thursday in a two day sale in Fremantle.

31,324 bales were on offer, compared with 27,964 bales last week (when only Sydney and Melbourne sold), of which 12.4% were passed in, comprised of 9.9% in Sydney, 8.9% in Melbourne and 19.1% in Fremantle. Pass-in rates for Merino fleece and skirtings were 13.7% and 13.2%, respectively. 2,976 bales (8.7%) were withdrawn prior to sale and re-offered bales made up 11.2% of this week's offering.

The pass-in rate of 12.4% was much lower than the 14.3% recorded last week and the value of 17.9% two weeks ago.

The US exchange rate (source RBA) was 1.16¢ lower on Tuesday when compared with Thursday of last week (Monday was a Bank Holiday). It was then up by 2.00¢ on Wednesday and by 0.07¢ on Thursday to close at 80.94¢, up 0.91¢ (+1.1%) since the last sale. The exchange rate against the Euro rose by 1.22 Euro cents (+2.2%) to close at 57.69 Euro cents on Thursday night. When looked at in other currencies, the AWEX EMI moved up by 21¢ (+3.5%) in US terms and by 20¢ (+4.7%) in Euro terms when compared with the previous sale.

It was a much better market this week, with stronger demand in the room, the EMI up in Australian currency, US cents, and Euro cents and the rises spread across all Micron ranges and wool types. The exchange rate, although up on last week's closing rate, is below the recent peak of 82.59 at the close last Wednesday. The small offering of less than 20,000 bales next week may also have had some influence on this week's stronger demand.

Changes in the Average AWEX Micron Price Guides (MPGs) for Merino wools varied from +1.9% (17.0 microns) to +4.2% (19.0 microns). The rises were spread across all merino Micron ranges, with the fine wools doing slightly better than the medium and broad wools. Average MPGs were up by 24¢ for 17.0 microns, by 27¢ for 17.5 and 18.0 microns, by 31¢ for 18.5 microns, by 39¢ for 19.0 microns and by 24¢ for 19.5 microns. The 20.0 micron wool average MPG was up by 27¢ clean, 21.0 microns by 24¢, 22.0 microns by 23¢, 23.0 microns by 22¢, and 24.0 microns by 16¢.

Skirting types also recovered from last week's softer market and were in keen demand on both days. Crossbred types also recovered well, with the AWEX average MPGs for fine and medium crossbreds up by around 3.5% and the coarse crossbred indicator up by 5.8%. Prices for oddments were generally lifted, with the AWEX average Merino Cardings Indicator up by 2¢.