Shri Lakshmi Q1FY10 net profit up 16%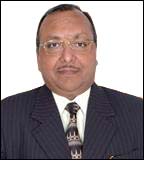 Shri Lakshmi Cotsyn Limited (SLCL), an integrated textile player engaged in manufacturing and processing of wide range of end-to-end textile products and safety textiles for defense and paramilitary forces reported 16 % rise in net profit to Rs 20.03 crore for the quarter ended September 30, 2009 as compared to Rs 17.27 crore posted in the same period of last year.

Total revenue for the quarter stood at Rs 358.16 crore a rise of 40 % as against Rs 256.28 crore in the corresponding period last year.

According to Dr. M. P Agarwal, CMD, Shri Lakshmi Cotsyn Limited : "In order to keep up the growth momentum SLCL is consistently exploring opportunities for growth and catering to the diverse requirements of Indian and global buyers. The company has ventured into diverse areas of end-to end textile solutions and now it has further diversified its portfolio by getting into specialised armoured vehicle segment. This year Shri Lakshmi Cotsyn has pioneered the introduction of indigenously designed level 7B+.360 degree protected armoured vehicles in India with bullet- mine and bomb -proof accessories for Indian paramilitary and police force. The company has received good response from the Indian military and police force which is expected to result in large order book."

"Going forward, with its consistent focus on innovation and diversification, SLCL is in the process of introducing more pioneering products in fast growing technical textile segment that includes manufacturing of IR fabric, Blackout curtains and Smart Vests."

"SLCL will be focusing on putting up a spinning mill and backward integration of its existing verticals that includes capacity expansion in Fusible interlining and Bottom weight manufacturing. For the next three years we have proposed a capex of over Rs. 2,700 crore for diversification and expansion of existing verticals for growth"

Key Developments
- SLCL has completed the financial closure for its Rs 378 cr terry towel capacity expansion project that involves capacity increase from current 3000 MT to 15, 000 MT and a 12 MW co- generation agri-based power plant for 100 per cent captive consumption. The project is expected to be commissioned by March 2010.

- With the Government of India increasing its focus on modernizing the defense forces with modern technology, Shri Lakshmi Defense Solution Limited (SLDS), an armoring division of Shri Lakshmi group has entered into India's fast growing defense market. Strategically focusing on the high-end niche armoured vehicle segment, SLDS has introduced an exclusive range of defense vehicles for enhancing combat efficiency of Indian armed forces and police forces engaged in major anti-Naxalite operations in the rebel strong holds across the country. SLDS has recently unveiled an exclusive range of indigenously designed models based on modern technology, which includes "DHRUV – ATC" (Armoured troop career), "DRONA – MPV" (Blast & Mine proof vehicle) and "VIPER" (Fast Moving Attacking vehicle) for Indian Armed Forces, Cobra Force, Special Task Force, Anti Terrorist Squad, NSG, CRPF and other security forces. The company further plan to launch its civil armoured vehicle for VVIP's by early next year.