Market continues to trade in a very tight range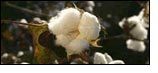 NY futures closed little changed this week, with December dropping just 16 points to close at 67.41 cents.

The market continued to trade in a very tight range this week. For the last 17 sessions, the December contract has closed in a range of just 208 points, between 66.47 and 68.55 cents. The intraday range is just a little wider at 376 points, ranging from 65.73 to 69.49 cents. From a technical perspective the market seems to have firmly established itself above the former resistance area, as defined by the triple-top near 65.00 cents, and in doing so it is setting the stage for a further advance.

The market reminds us of a pressure cooker that is generating a lot of steam, which for now remains contained by a lid that is firmly in place. The lid we are talking about is the certified stock, which is growing rapidly and now amounts to 480'380 bales, including bales under review. Since the weather has been dry and sunny this week it will allow harvest to advance at a rapid pace and this should provide merchants with plenty of additional bales for delivery. According to last week's classing report, about two-thirds of the 1.4 million bales classed were tenderable, so there is no shortage of available certified stock.

There are just eleven more trading days before First Notice Day on November 23, and the December contract still showed 101'747 lots open as of this morning. In other words, since the certified stock only amounts to about 5'000 contracts, we need to see an average of 8'000 to 9'000 contracts rolled or liquidated every day over the next two weeks, which should make for some exciting trading. The Dec/March spread has continued to widen as anticipated, measuring 358 points at today's close, and we expect this difference to grow to at least 450 - 500 points during the Goldman Sachs roll which starts tomorrow.

US export sales for last week came in at a surprisingly strong 244'800 running bales of Upland and Pima, with no less than 24 different markets participating in the buying. This signals that a lot of mills can't wait any longer to secure additional supplies, even though they may not like the current price levels. Reportedly a lot of these sales were made on-call, but that simply solidifies support underneath the market, because sooner or later these bales will have to be fixed.

The latest on-call report as of October 30 showed that there are still 5.3 million bales of sales unfixed, with 1.5 million of those in December. For the week December on-call sales saw a net decline of 848 lots, but on the other side we had net additions of 835 lots for March and later, which kept the overall number in balance. On the purchase side there are only 1.04 million bales unfixed, of which just 0.4 million are in December.

Next Tuesday the USDA will release its latest supply/demand estimates. We are likely to see a further reduction in world production, while mill use is probably not going to change much. The net result should be a further widening of an already record foreign production gap of 18.5 million bales and this will only solidify the bullish case.