LANXESS showcases green products at CHINACOAT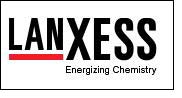 The specialty chemicals company LANXESS, with its broad range of environmentally friendly pigments and biocides, is well-positioned for growth in the paints and coating industry in Asia. LANXESS will showcase these products at CHINACOAT 2009 (Booth number E2E51-56), which will be held at the Shanghai New International Exhibition Center from 18 to 20 November.

According to market studies, Asia Pacific is already the largest market for paints and coatings. In 2009, despite the economic crisis, the markets in China and India have stayed resilient. Looking ahead, steady growth has been projected for the region, where several countries currently have low paint consumption per capita. A demand shift toward green products has also been predicted.

LANXESS is well-positioned to fulfill these demand pportunities. It has a variety of high-performance, green products which are friendly to the environment and safe for human use.Additionally, the presence of LANXESS' modern production and test laboratories in Asia means that paints and coating customers in the region benefit from short supply line, comprehensive technical support and efficient service.

LANXESS green solutions for coating industry
Environmentally friendly pigments from the Inorganic Pigments (IPG) business unit of LANXESS include the Bayferrox,Colortherm and Chrome Oxide Green product lines. These products are distinguished by outstanding light-fastness, weather stability and chemical resistance as well as high quality, standards-compliant and environmentally compatible processing.

The LANXESS Material Protection Products (MPP) business unit also offers a range of ecologically friendly biocides—under the Preventol brand—to protect paints and coatings from attacks by microorganisms, such as bacteria, fungi and algae. From its portfolio, the business unit offers products with low toxicity, non-VOC (volatile organic compounds), non-formaldehyde, and compatibility with other components of coating.

"As more and more Asian countries undertake initiatives to lower emissions, stricter environmental standards will be introduced. LANXESS is well prepared for this," says Dr. Wolfgang Oehlert, Head IPG business unit in Asia Pacific. "Our production facilities are already complying with all local, national and international regulations relating to safety, health and the environment."

Dr. Michael Gerle, Asia Pacific Regional Manager for Industrial Preservation, MPP business unit, adds, "At LANXESS, the environmental and safety aspects of a product are critically examined for the entire life of the product. Excluding the risk of damage to people and the environment is of paramount importance."

Asia Pacific production and test laboratories
In China,IPG operates two state-of-the-art facilities in Shanghai: one plant in Jinshan produces yellow iron oxide pigments and another in Taopu further processes the world renowned Bayferrox product line.With this setup,LANXESS serves the demand in China, India, Japan, Korea, Australia, the ASEAN region and other countries in Asia.These pigments from the plants are tailor-made for the region's needs and are used in a wide variety of paint applications, such as marine coatings,industrial finishes, household paints, architectural coatings and colorant applications.