Post recession European machinery manufacturers eye India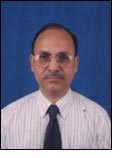 With more than a year of slowdown witnessed in the textile sector in India and now showing signs of tapering off, textile enterprises are all set to invest in new and technologically modern machinery and equipment, which has led to European textile manufacturers taking a fresh look at the Indian textile machinery market.

Indian textile mills are taking full advantage of the government sponsored Textile Up-gradation Fund Scheme (TUFs), which entails them to specific subsidies and investing in better technologies in a bid to churn out high-end and competitively priced products.

Many companies like Alok Industries ltd and Banswara Syntex are investing huge sums in either upgrading or adding new machineries to take advantage of the post-recession scenario. In a bid to get an inkling of the plans and reasons for European manufacturers eyeing the Indian market, Fibre2fashion spoke to Mr Chakrabarty, Secretary, Textile Machinery Manufacturers Association.

He said, "The relations between the Indian textile industry, Indian Textile Engineering Industry and the European textile machinery companies go back to over a hundred years. Indian textile industry was set up in the late 19th century and early 20th century with machinery from Europe (U.K. in the beginning). The machinery manufacturing in India started in the late 1940s mostly with borrowed technology from Europe during 60s, 70s and 80s.

"There were many foreign collaborations entered into by the European manufacturers with the Indian manufacturers to manufacture Spinning, Weaving and Processing machines in India and it is only after the liberalization of industrial and trade policy after 1991, European manufacturers were not encouraged to continue with the collaborations and the Indian manufacturers started developing the machines on their own and today in spinning, weaving preparatory and in some processing and finishing machines, we have technology at par with the international standard."

Commenting on the impact of recession on imports of textile machineries, he said, "The global recession as well as the recession in the textile industry during the last couple of years adversely affected both the textile industry and textile machinery manufacturing industry. Imports have fallen drastically by 30-40 percent and domestic production too has declined by 40-45 percent, with capacity utilization plummeting below 50 percent".

When asked about the steps the Indian government has taken to help textile industry, he replied by saying, "The Indian Government has taken several measures to improve the health of all sectors of the industry including the textile industry. This came in the form of reduction on excise duty, duty drawback, etc. The Government also released the pending subsidy under the technological up-gradation fund scheme, to the textile industry.