Arvind targets rural markets with new business model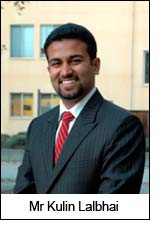 In the first ever International Conference held in October on "Steering Mature Business: A Leadership Challenge to Textile Industry", hosted by Fibre2fashion, Chairman of Arvind Ltd, Mr Sanjay Lalbhai had lamented on the absence of fast track companies with high growth figures in the textile industry like in the IT sector and on the sidelines of the conference, also hinted about launching a new model to penetrate the rural markets.

Now that vision is on the way to becoming a reality. The Rs 28 billion Arvind Ltd., which has one of the biggest denim manufacturing capacities in the world and is also a major player in the domestic apparel market with a slew of well-known and entrenched brands, is chalking an aggressive strategy directed at the still nascent rural markets by means of direct selling to the consumers, in following the model of FMCG bigwigs like Hindustan Unilever Ltd and Marico.

It is no secret that the purchasing power of the rural population has increased by leaps and bounds in the last few years along with increasing aspirations and many companies from different sectors like telecommunications and electronics are now trying to get a piece of the rural markets, considering that the towns and cities have reached a saturation point, in terms of generating good sales growth figures.

To get a better idea of this new and yet not proven strategy in the textile and apparel sector, Fibre2fashion spoke exclusively to Mr Kulin Lalbhai, scion of the Lalbhai family and "Chief Manager – Retail", Arvind Ltd. He is designated to lead this assault on the vast Indian rural markets and hopes to double company revenues from the fabric retail business to over Rs 20 billion by the end of the next fiscal (2010-11) through this initiative.

We began by asking Mr Kulin about the purpose behind targeting rural India, to which he explained by saying, "What makes rural India particularly interesting at this point in time is the quantum shift in buying behavior. With the increase in disposable incomes and increased comfort to spend on luxury items, rural India is one of the biggest opportunities ahead for differentiated, value added products.

"The growth from rural markets is very likely to outstrip the demand from many large urban areas and what makes the rural market particularly interesting is the relatively lower competition as well as penetration as a large part of the market is still not serviced by any luxury fabric manufacturer.

"With the new business model that Arvind has launched, we will have the first mover advantage in reaching the interiors with a differentiated product offering. Through our rural outreach we aim to help enrich the lives of thosewho have not yet experienced the highest quality of products, which are a part of Arvind's innovative product portfolio".