ADVANSA's high-tech fibre innovations for mattress at Interzum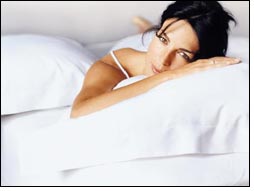 ADVANSA showcases its multifunctional, ecological and high-tech fibre innovations in Guangzhou: ADVANSA Thermo Cool, Climarelle and Suprelle family. ADVANSA will debut with its technology for mattresses in Asia at Interzum Guangzhou, March 27-30, in Hall 11.2, Stand C31.

One of ADVANSA's key values guiding the development of new products, is environmental protection; reducing environmental impacts of the company's activities which includes environmentally responsible procedures in all areas of the company, eco-friendly processes and energies, and finally eco-friendly products.

"As an eco-responsible company, we are committed to developing product which respect the environment, in response to the growing demand of an increasingly eco-conscious market for eco-friendly technology. With our high-tech products ADVANSA Thermo Cool, Climarelle and Suprelle, we have textile products, offering to customers not only high-quality and high end fabrics with excellent performance characteristics but with which we are also offering to customers the possibility to make an ecological choice" said Björn Fittje, Business Manager ADVANSA.

ADVANSA is Europe's leading manufacturer of polyester fibre and filament, both POY and textured, for home, apparel and technical textiles. The company also makes polyester intermediates and polymer solutions. ADVANSA is committed to quality and innovation and is continuously investing in research and development.ADVANSA combines excellent technology with a thorough understanding of the end user's wants and needs. This approach results in meaningful, innovative and ecological products – ADVANSA Thermo Cool, Climarelle and the Suprelle family - that perform to the most stringent product and brand evaluation and consideration of consumers in Asia and offer a true performance advantage to the end users.

ADVANSA Thermo Cool is made with a unique fibre mix with a hollow core along with fibres with a channelled surface. Fabrics for bedding are able to provide dual-functionality which is superior moisture management and temperature control to keep sleepers at a comfortable temperature. ADVANSA Thermo Cool technology incorporates both evaporative cooling and thermobuffering functions: Evaporative cooling is essential for comfort and helps the body to stay in its Comfort Zone. The fibres are designed with increased surface area and multi-channels to transport moisture faster away than other materials. The hollow fibres allow enhanced air circulation and focus energy on the evaporation process to achieve maximum evaporative cooling.

Hollow void yarns in the fabric provide a lightweight material with thermobuffering properties, capturing the air, thus becoming a natural insulator and helping to create a barrier between the outside and the inside. It will help the user to be more warm and comfortable. Meeting the demands of an eco-conscious market, ADVANSA Thermo Cool is alsoavailable in an ECO version using a polymer made from renewable resources.