Occupational Health and Safety in the informal sector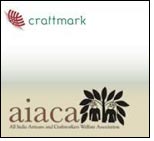 The post reform era in India has witnessed increasing casualisation of the workforce. The informal sector plays a significant role in the Indian economy. It employs 92% of the total work force, contributes to two-third of India's GDP, 50% of national savings and 39% of total exports. The sector is characterised by low quality employment which is directly related to the absence of occupational health and safety facilities at workplace, adversely impacting the livelihood opportunities of workers. This was the view expressed almost unanimously during a consultative meeting of experts on the issue of 'Occupational health and safety in the Informal sector' held recently in New Delhi, organised by All India Artisans and Craftworkers Welfare Association(AIACA).

Dr. Sayeda Hameed, Member, Planning Commission of India, while inaugurating the meet emphasised on the need for workers' centric laws and policies on occupational health and safety for its effective and positive impact. Referring to the national policy on occupational health and safety at workplace declared by the government of India in February last year, Dr. Hameed said that the policy is at best a document of intent and it is unlikely to yield any positive change on the ground in the absence of detailed guidelines and action plan. She further added, "It is indeed remorseful that even after 26 years of Bhopal Gas tragedy, we as a country have not acted adequately on occupational health and safety front. The existing legislation and policies protecting workers in the informal sector are grossly inadequate."

Highlighting the phenomenon of increasing informalisation of workforce in the aftermath of globalisation of the Indian economy, Professor Ravi Srivastava, an eminent economist and a member of the erstwhile National Commission on Enterprises in the Unorganised Sector, said that the occupational health and safety needs of the informal workers can no longer be ignored in the view of the increasing importance of informal sector's contribution to the Indian economy. The policymakers need to become sensitive to the health and safety needs of workers and a lot of positive changes can be achieved by means of small investments with the use of inexpensive technologies that are readily available today, said professor Srivastava.

Demystifying many a myths surrounding the issue of occupational health and safety; Dunnu Roy, an expert on the issue and head of Hazards Centre, a Delhi based organisation, said that unlike the common held notion, it is easy to measure the occupational health status of workers with the simple and inexpensive tools that can be handled by almost anybody as it requires no sophisticated training. Furthermore, prevention of the occupational health and safety hazards require mainly a change in the mindsets of the employers as the preventive measures do not demand much in terms of resources. It must be ensured, however, that the preventive measures provided to the workers are both workers-friendly and work-friendly.