SPINEXPO Shanghai to be held from Sept 7-9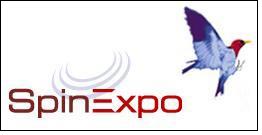 Since first International Textile Exhibition created by SPINEXPO, it has been dedicated to the display of the Yarns – Fibres – Knitwear, Knitted Fabrics, Innovative Textile Machinery and reative Trend Developments. A focused and unique exhibition, SPINEXPO Shanghai brings a very selective and most comprehensive international offering of textile yarn and fibre manufacturers and promoters, spinners for knitwear, knitted fabrics and wovens, knitters and innovative textile machinery manufacturers to Asia.

The 16th edition of SPINEXPO Shanghai will be held at the Pudong Expo Centre on September 7th-9th, 2010. 180 exhibitors from 18 countries will bring to Shanghai the most complete and selective international offer in the field of creative yarns and fibres, meanwhile present their Autumn/Winter 2011/2012 collections to all buyers.

Cutting-edge catwalks and informative seminars will return to SPINEXPO Shanghai after the completion of renovation works at Pudong Expo Centre, which took place over the past two years. At that time, catwalks featuring the latest knitwear collections from Giovanni Cavagna for Santoni, Judyannah Ng and the Hong Kong Polytechnic University students and Nottingham Trent Textile University (UK)-among others-will take place under a marquee installed at the exit of the venue.

The Trend Forum has been conceptualized by SPINEXPO in conjunction with Sophie Steller Studio. Sophie Steller has more than 20 years of experience in yarn, colour and trend research, specializing in all aspects of knitwear design. She also has a passion for sustainability issues and the impact of textiles on the environment, which is reflected in the work she does with her clients.

The underlying importance of sustainability and how it affects human's lives is always a very important theme of SPINEXPO. It emphasizes understanding the importance of using organic and natural textiles from the moment a child is born. Meanwhile, less harmful manufacturing processes and fibre innovations are also emphasized as a healthier option for the wearer. All the products presented in its 'Trend Forum' will be made with yarns from exhibitors participating in the fair.

SPINEXPO conceive and develop four passages of time on the basis of Autumn/Winter 2011/2012 collections and development trend: Time to PLAY, Time to EXPLORE, Time to ESCAPE, Time to SHINE, each one exploring its own unique experience, allowing the new inventions begin.

Colour plays a powerful role in this invention. Strong, rich saturation is essential with colours that are warm and positive, and there is a sense of glowing that comes not only from the level of colour but also in sheen and metallic finishes.

Yarns and fabrics equally express developed interest by creating surface effects of all types: textures, sheen, diffused effects and surface hair, multi colour looks in blending, twisting and printing. With this time to be showy and expressive novelty yarn and fabrics development overtakes re-works of blends and this is where the newness emerges.