NY futures extend their rally this week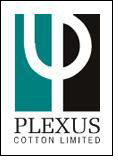 NY futures extended their rally this week, with December gaining another 315 points to close at 80.06 cents, while March advanced 289 points to close at 78.00 cents.

Last week we mentioned that the market would not be able to keep rallying on short covering alone and that it needed to see an increase in volume and open interest from new buying in order to generate upside momentum. It seems that hedge funds were listening, because they finally came back as strong buyers of cotton and commodities in general this week.

As of this morning open interest stood at 178'947 contracts, an increase of over 14'000 contracts from the week before, and today's breakout session has most likely added more bets to this number. Volume has improved as well, with more than 20'000 contracts changing hands on big up days, while tapering off on consolidation days, which is what we need to see in an uptrend.

From a technical point of view the bulls must have mixed feelings after performance. On the one hand December broke above its June 16 high of 79.90 cents and managed to close at the highest level since September 2008, which is constructive.

However, once buy stops and additional spec buying had propelled December up to 81.78 cents, the market ran into stiff resistance from trade selling and the close of 80.06 cents must therefore feel more like a rejection than a stamp of approval. October, which is the current lead month on the weekly continuation chart, didn't perform any better since it initially rallied more than a cent above the previous weekly high of 84.94 cents, only to sell off nearly two cents thereafter.

We need to point out though that October's open interest amounts to less than 1'000 contracts at the moment and it is therefore insignificant in the bigger picture, but it nevertheless has some relevance for technicians who look at the weekly chart.

US export sales continued at a relatively strong pace considering that prices had risen last week and merchants were reluctant to offer additional cotton for nearby shipment. For the week ending July 29, export sales amounted to 219'400 running bales of Upland and Pima, with China taking about 80'000 bales.

For the 2009/10 marketing year sales have now reached 14.1 million statistical bales, of which 12.2 million have so far been shipped. With two days still to be added to the final tally, exports will be very close to the USDA projection of 12.25 million bales. About 1.9 million bales will therefore get carried over into the 2010/11 marketing year and get added to the 3.8 million bales in existing commitments, bringing total outstanding sales to around 5.7 million bales.

We have repeatedly written about our suspicions in regards to Chinese ending stocks. This week the China Cotton Association reported that stocks in public warehouses (including stocks in Xinjiang) amounted to just 0.46 million tons at the end of July. To this number we need to add government reserve stocks of around 1.2 million tons, imported cotton in transit as well as consignments (maybe 0.2 million tons), plus whatever mills hold in inventory at their premises.