Specialty fibers producer Palmetto invests $7 mn in Kingstree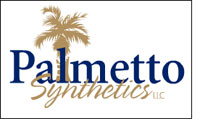 The South Carolina Department of Commerce, Williamsburg County and the Town of Kingstree announced that Palmetto Synthetics LLC, a producer of staple fiber, consisting of polyester, nylon and other specialty polymers, will expand its facility in Williamsburg County. The $7 million investment is expected to generate 75 new jobs.

"We continue to see demand growth for our products, and this expansion will allow us to further grow our market share. Williamsburg County has consistently provided us with an excellent business environment and a strong workforce. We are pleased to expand our presence here in South Carolina. We appreciate all the support we have received from state and local officials," said David Poston, vice president of Palmetto Synthetics.

Palmetto Synthetics is expanding its Williamsburg operations, located at 633 Commerce Drive, by adding a new building and an equipment line. The expansion is expected to be completed and brought online by March 2011. The company expanded its operations last in September 2008.

"Palmetto Synthetics produces high-quality specialty polyester fibers used in a range of applications, from apparel to automotive products. The company has been a growing part of our state's business community for the past decade, and their decision to expand again in Williamsburg County is a positive reflection of our state's skilled workforce and business-friendly climate. South Carolina's commitment to continually enhance the fundamentals businesses need to be successful such as low taxes and low regulatory burdens will help our state compete and help our businesses grow. We congratulate Palmetto Synthetics on its growth and wish them continued success," said Joe Taylor, Secretary of Commerce.

"Palmetto Synthetics continues to consistently be a great corporate and environmental neighbor. We are truly proud that this corporate leader in South Carolina provides not only jobs and a tax base, but also provides tremendous economic opportunities for South Carolina and its citizens. We welcome this new expansion in Williamsburg County and in this region of South Carolina," said state Sen. Yancey McGill.

"We are extremely pleased that Palmetto Synthetics has chosen Williamsburg County for their expansion. Their investment and great potential for continued growth is welcomed by our community. The creation of new jobs for our citizens is very much appreciated. We look forward to an extended relationship that will be mutually beneficial and contribute to the overall prosperity of Williamsburg County," said Stanley S. Pasley, Williamsburg County supervisor and chairman of Williamsburg County Council.

"Palmetto Synthetics has been a great asset to Williamsburg County. They will be starting another expansion in the next few weeks. The $7 million investment will bring 75 new jobs to our county. We are so happy that Palmetto Synthetics calls Kingstree home," said Ricky Burrows, mayor of the Town of Kingstree.