Jump in on-call sales may make hope for cotton market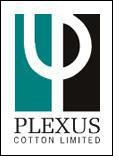 NY futures added to their gains this week, as December advanced 59 points to close at 84.14 cents, while March went up 74 points to close at 82.51 cents.

Even though the market was technically 'overbought' and therefore due for a correction, it refused to relinquish any ground this week and continued to perform quite well. By churning near the 84 cents level for several days, the market was able to reduce overbought conditions to some degree, although they still remain at elevated levels.

Volume dropped to less than half of what it was late last week, with the highest daily turnover amounting to just 13'186 lots in the last four sessions. However, we continued to see a steady rise in open interest to 210'295 contracts this morning, up by over 52'000 lots since July 20. While hedge funds have been crowding the long side, the trade was busy hedging cash purchases or locking in on-call sales by shorting futures.

If we look at the latest available CFTC report, which includes options as well, we notice an even greater rate of increase in spec longs and trade shorts. Between July 20 and August 10 the trade boosted its net short position by 46'000 contracts to 12.8 million bales. Since this report does not yet include the positions that were added over the last seven sessions, we estimate the trade net short position to be at around 15.0 million bales, with index and hedge funds owning a corresponding amount of net longs.

The stellar US export sales report and the surprising jump in on-call sales are underpinning the current bull market, making a much hoped for correction increasingly unlikely. US export commitments of Upland and Pima cotton grew by 461'900 running bales last week, bringing the total for the current marketing year to 6.4 million statistical bales, of which less than 0.5 million bales have so far been shipped.

This fast pace of sales exacerbates the existing pipeline shortage and pushes the date at which existing stocks will once again outweigh commitments further into the future. Mills seem to be intent to book their requirements for the first and second quarters, fearing that certain qualities and shipping dates might be difficult to obtain if they wait too long.

While mills are securing supplies, they are unwilling to lock in the price at this point and continue to buy mostly on-call. Last week unfixed on-call sales jumped by an astonishing 838'600 bales net to 8.8 million bales. This massive increase is bullish for two reasons. One, it tells us that last week's sales of US and foreign cotton must have been well in excess of a million bales, since in addition to all these on-call sales there were also some fixed price sales made, for example to China, where on-call buying is less common.

Second, the higher this number of unfixed on-call sales goes, the more pent-up demand it creates underneath the market. Mills are therefore defeating their own purpose since such a large on-call position inhibits major corrections. It will probably take a rather significant outside event at this point to force the market through all these layers of support.