Novel wound dressing developed for US Army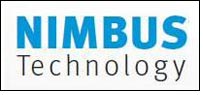 Quick-Med Technologies, Inc. announced the development of a new prototype wound dressing, NIMBUS Advanced Active, developed as part of ongoing research currently being funded by the U.S. Army Medical Research and Material Command under a $900,000 Small Business Innovation Research (SBIR) grant. NIMBUS was competitively selected by the U.S. Army for evaluation in the healing of vesicant injuries, and this new dressing is the first "active" wound healing product developed by Quick-Med.

Active wound care products combine advanced wound care features such as an antimicrobial barrier with properties that actively promote wound healing and tissue growth. Though still in its infancy, the active wound care segment already accounts for more than $1.5 billion of the $14 billion global wound care market.

Quick-Med scientists have demonstrated significant improvements in wound healing using the NIMBUS Advanced Active dressing in in vitro experiments with chemically injured human tissue. As a next phase of Quick-Med's SBIR research, animal studies using NIMBUS Advanced Active wound dressings have been conducted at Battelle Memorial Institute. When the results of these in vivo studies are reported later this year, Quick-Med expects to see enhanced, complication-free improvements in wound healing based on histological evidence.

"Preliminary findings of the in vivo animal studies demonstrate that NIMBUS Advanced Active can combine actives and control their release to enhance wound healing. These agents can perform additional functions without diminishing the dressing's antimicrobial performance," said Dr. Jerry Olderman, Quick-Med's Vice President of R&D. "NIMBUS Advanced Active is the ultimate multi-functional dressing, with applicability for acute and chronic wounds. Its multiple agents will aid wound healing of many types of acute and chronic injuries. We look forward to receiving the final report on the animal study confirming the results of its healing capabilities."

NIMBUS Advanced Active is a superabsorbent dressing that provides controlled release of a protease inhibitor, antioxidants and epidermal growth factor to stimulate skin regeneration. Derived from Quick-Med's NIMBUS technology, the NIMBUS Advanced Active dressing has broad applicability to all classes of wounds including difficult to treat thermal and chemical burns, and provides a moist wound healing environment with non-leaching antimicrobial protection.

"NIMBUS Advanced Active is a unique wound dressing. There's nothing like it on the market today," said J. Ladd Greeno, Quick-Med's CEO. "We believe that NIMBUS Advanced Active, when commercialized, can significantly aid in the healing process for a wide range of difficult to heal chronic wounds."

Quick-Med will continue to pursue the features of this very unique and flexible active wound dressing as it completes the final report phase of its research work under the U.S. Army SBIR grant. TheCompany will also seek qualified partners to commercialize its new NIMBUS Advanced Active wound dressing technology.