Current cotton market reminds game of 'musical chairs'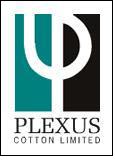 NY futures continued to surge higher this week, as December rallied 533 points to close at 95.76 cents, while March jumped 565 points to close at 94.73 cents.

The bull market received additional fuel this week when India announced that it would postpone its export registrations until at least October 1. The Indian textile industry has been asking the government to restrict cotton exports until January, when a more accurate assessment of the crop size will be possible, after stronger than usual monsoon raised concerns about this year's output.

The previously announced duty free quota of 5.5 million bales was already smaller than traders had hoped for and this postponement has been adding more uncertainty to an already jittery market.

The current cotton market reminds us of a game of 'musical chairs'. The delay by India, the world's second largest cotton exporter, is further reducing the pool of available sources, just weeks after the world's fifth largest exporter, Brazil, saw its prices explode to prohibitive levels and has recently even issued a duty free import quota of 1.1 million bales. Since the export policy and availability of the third largest exporter, Uzbekistan, remains largely uncertain at this point and number four Australia won't bring any relief until well into the second quarter, the US is currently the only big chair to sit on.

That became quite evident when the latest US export sales report was released this morning, since last week no less than 845'600 running bales of Upland and Pima cotton were bought by 21 different markets. Quite remarkable was that 256'000 of those bales were for the 2011/12 season. For the current season export commitments now total 7.9 million statistical bales, of which only 1.2 million have been shipped so far. For the 2011/12 marketing year we have sales of already 0.5 million bales, which is over five times as many as last season.

As we have stated repeatedly, mills are primarily attempting to secure needed supplies down the road for fear of not finding them later on, but they have continued to buy the vast majority 'on-call'. The latest 'On-Call' report showed an increase of 876'500 bales in unfixed sales last week and there are now an unprecedented 10.54 million bales that still need to be fixed, of which 9.28 million are on December, March, May and July. By letting this number grow bigger week after week, mills are undermining their hopes for a meaningful correction.

The latest CFTC report showed that the trade had a 15.3 million bales net short position as of September 7, while the long side was split between index funds (6.9 million bales net long) and speculators (8.4 million bales net long). A while ago we talked about the role the index fund long position plays in a bullish market environment. Since index funds are driven by money flows in and out of commodities, they don't react to fundamental and technical signals like speculators andcommercials do.