NY futures continue to climb higher this week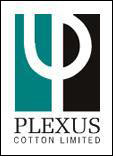 NY futures continued to climb higher this week, as December gained 475 points to close at 101.92 cents, while March rallied 408 points to close at 100.46 cents.

Although the general price trend is still up, we have been seeing a much more two-sided and volatile trading pattern over the last couple of weeks. Although December had another strong showing this week, it closed today nearly four-and-a-half cents off its recent high of 106.40 cents. The same goes for October, which posted a high of 109.10 cents on the weekly continuation chart, a level that may be difficult to overcome in the near future.

US export sales of Upland and Pima cotton were once again stellar last week, as they came in at a marketing-year high of 791'800 running bales for the current season, while another 50'600 running bales were added for 2011/12. This brings total commitments for the current marketing year to 9.3 million statistical bales, or 60 percent of the USDA's projected export number of 15.5 million bales. By comparison, last year at this time export commitments stood at just 3.7 million bales, or 5.6 million bales less than now.

Interestingly though, the US has shipped only 1.5 million statistical bales so far, which is more or less the same amount as last season. The reason behind this slow pace of exports is a lack of available supplies, since we started the season with stocks of just 3.0 million bales. The current pipeline shortage has grown to a never before seen level, since domestic mills have contracted most of the 3.5 million bales they require for the season, while export sales have been on a tear with 9.3 million bales already committed.

However, this empty pipeline is starting to fill up fast since the US crop is generally early and continues to move off the field at a very rapid pace. The bulk of the Mid-South crop should be harvested in a week or two, while picking is gaining momentum in West Texas. Only the Carolinas suffered a setback this week after two storm systems dumped copious amounts of rain on an open crop.

Wilmington in North Carolina received over 20 inches of rain since Sunday, which will lead to both yield and quality losses. Looking at the big picture though the crops in the Carolinas and Virginia account for just about 1.3 million bales, or about 7 percent of US production. Georgia, which at 2.3 million bales is the biggest producer in the Southeast, narrowly escaped these storms and received only minor precipitation.

As we have previously stated, it does not make sense to us to see this market go a lot higher as we head into harvest. With roughly 100 million bales coming into the global pipeline over next three months, the timing for a further spike in prices doesn't seem right. The panic has primarily been caused by traders and mills trying to secure future supplies for fear of not being able to do so later on, which has squeezed a lot of forward demand into this period of tight supply.