Signal s.r.l. to exhibit at YIWU H&G 2010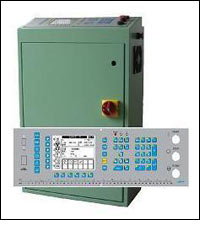 The 11th China (Yiwu) International Exhibition on Hosiery, Knitting, Dyeing & Finishing Machinery / The 4th China (Yiwu) International Exhibition on Narrow Fabric, Braiding & Garment Machinery (herewith below "YIWU H&G") will be held on 24-26 November 2010 at Yiwu International Expo Centre, Yiwu City, Zhejiang Province, PR China.

Dubbed as China's first UFI approved hosiery, knitting and braiding machinery exhibition, YIWU H&G 2010 is a specialized exhibition in hosiery, seamless-underwear, knitting and braiding machinery, parts and accessories and is expecting to attract numerous manufacturers of knitting & hosiery industry from all over the world. Since its debut in 2000, YIWU H&G has been flourishing alongside the local textile industry with improved quality, making it one of the top ten exhibitions in Zhejiang Province in 2009 again. Among 130 exhibitors, Signal s.r.l will exhibit at YIWU H&G 2010.

Signal s.r.l (Italy) and Signal Electronics (Suzhou) are companies specialized in electronics solutions tailored to specific customer requirements.

Signal develops and produces electronic for many industrial applications (automotive, motion, vending machine, etc) but specially for textile machines. With more then 20 years of history, Signal (Italy), employs 40 people with a Research & Development department composed of 20 engineers.

Signal started their mission on Asian market from the evidence that China market is expanding toward solutions including the latest technologies so new business possibilities arise every day. The textile machines now require new solutions to upgrade products, quality and efficiency in work process.

To support the customer efforts, Signal started its presence in China since 2004. Signal will exhibit in YIWU H&G 2010 for fifth consecutive time, from the first time now their controllers is mounted on various machines of all kinds and of many customers.

Signal has been working in China for the last six years with a technical office near Shanghai to better support customer. In 2009, Signal open a new company in China, Signal Electronics (Suzhou), specialized to assemble the final products for the Asian market. In order to customize the products, using the native language in the customer relationship, Signal Electronics (Suzhou) employs local Chinese engineers. The Chinese factory allow to reduce the delivery time and efficiency in the after sale service for the domestic customers.

Moreover, Signal produces different types of electronic controllers for flat knitting, sewing, circular knitting, seamless, stocking and weaving machines. Their final products are finished equipments, complete with electronics and electromechanical parts, cables, motors and at request needle selection groups.

Thanks to the innovative software and hardware technology adopted, the controllers are capable of powerful performances, including graphic user interface and networkor WI-FI connectivity for data collection, programs and patterns transmission, diagnostic and maintenance through the Web.