German machine vision industry to increase by 18%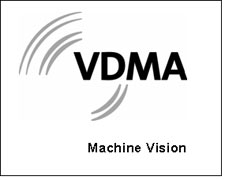 "An unusually high number of incoming orders for machine vision have clearly accelerated recovery after the crisis of last year", said Dr. Olaf Munkelt, Chairman of the Board of VDMA Machine Vision, at the VISION press lunch which took place in Stuttgart.

"For the current year, we are expecting turnover for the German machine vision industry to increase by 18% and reach 1.1 billion Euro", he continued. However, international economic growth is currently slowing down. Taking this into consideration, VDMA Machine Vision is predicting that there will be a moderate increase in turnover for 2011 (approx. 5%) for the machine vision industry. "Despite the impressive growth we are experiencing now, the fact that our industry has not yet returned to the turnover levels of 2008 should not be overlooked. If we have predicted the situation correctly, it will be 2012 at the earliest before we are back on top", he explained.

Good atmosphere in the capital goods industry
Machine and plant manufacture also suffered heavy losses in 2009. However since the summer of 2009, incoming orders have continued to increase. The order curve has taken an exemplary course, almost in the shape of a V, which is why VDMA doubled its production forecast for 2010 as early as September from three to six percent. For 2011, a production increase of eight percent is expected.

Three quarters of machine vision turnover still from Europe
Almost half of the overall turnover for the German machine vision industry was allotted to the domestic market in 2009. A further 26 percent came from other European countries, meaning that three-quarters of the overall turnover was realised within Europe. It is the same story for European machine vision in general. According to analyses carried out by the European Machine Vision Association (EMVA), European machine vision suppliers made almost 73 percent of their turnover in Europe in 2009.

Growth impulses from the emerging nations
From forecasts regarding the development of gross domestic product, emerging nations appear to be making major progress. In particular the BRIC states who are reaching, both in the BIP forecasts for 2010 and for 2011, far beyond the average for global economic growth. For the machine vision industry, there are superb prospects for growth here because the emerging nations urgently require technology to increase their quality and productivity in industrial production. Against this background, a disproportionately high growth figure can be expected for machine vision supplies, especially in the Asian markets.

Growth through innovation
There is also potential for growth in the new machine vision technology. 3D applications have been steadily rising for years now. From 2008 to 2009 alone, the number of "3D trade fairs" increased significantly from 10 to 15 percent. There is also a similar trend shown on the European stage. Here, the figure was even 16 percent for 2009. Through the integration of 3D, machine vision is set to become more powerful and clearly increase its economical potential – used for anything from the inspection of adhesive beading to the adjustment of disorganised parts in a crate to the measurement of irregularly formed salamis! Traditional 3D procedures are constantly being improved and new procedures are being developed in the process. Another technological aspect driving growth is the increase of standardisation in machine vision. Standardised interfaces facilitate the integration of individual machine vision components into a complete functioning system. This reduces the effort needed and contributes to the efficiency and economy of machine vision.