Cotton simply playing catch up with other commodities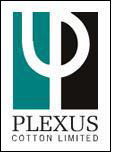 NY futures rebounded this week, with March surging 975 points to close at 126.34 cents, while new crop December advanced 586 points to close at 93.82 cents.

After falling by some 40 cents in a matter of just two weeks, the futures market has finally regained its footing and is climbing up the hill again.

Last week we commented on the huge spread that existed between NY futures and the physical market (over 30 cents between NY March and the A-index), meaning that either the futures market was undervalued in relation to cash prices or vice versa. Judging by how well the physical market has been holding up during the sell-off in New York, with overseas mills continuing to pay prices in the 140's and 150's for US cotton and the A-Index never dropping below 143.35 cents, it became evident that the futures market was overextended to the downside and eventually had to bounce back.

The surprisingly strong US export sales report of this morning reinforced the market's already bullish sentiment. For the week that ended on November 25 combined sales for both marketing years amounted to 636'900 running bales of Upland and Pima cotton. This brings total commitments for the current season to 13.5 million statistical bales, of which only 2.8 million bales have been exported so far. For the 2011/12 marketing year there are already 1.3 million bales on the books and we expect the majority of these bales to be shipped from existing stocks during the August/October window.

Last week's export sales were spread among 23 different markets, although China accounted for the lion's share with 496'000 bales. We have long held the belief that China is lagging behind with its US purchases, because it has bought "only" 4.6 million statistical bales so far this season and about 0.3 million for August onwards.

We say "only" because China is expected to import some 15-17 million bales during this marketing year in order to bridge its large production gap. Since we estimate the US to have no more than 2.5 million bales left for sale at this point, China can't rely on US cotton to fill its needs and will therefore have to aggressively pursue other origins during the remainder of the season (India, Africa, CIS, Brazil and Australia), which in turn should keep physical prices well supported.

It is becoming obvious that we can no longer look at the cotton market or any other market for that matter the same way we used to. We believe that we are in the midst of a huge shift in the financial world, which stems from the ongoing breakdown of the fiat currency system. We have all been conditioned to look at values of things in 'nominal' rather than 'real' terms.

For decades the US dollar, as well as other fiat currencies, have been used to express the value of commodities and other financial assets, but these denominators are no longer the constant they used to be. These currencies are slowly but surely being destroyed bycentral bankers and governments who print them with reckless abandon.