Japanese textile delegation to visit India from Dec 16-18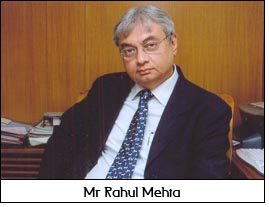 A delegation from Japan consisting of members from the textile, clothing and fashion industry, including representatives from the government will be visiting India and meeting a wide range of leading importers, traders, manufacturers and designers as well as representatives of organizations including CMAI, TEXPROCIL & AEPC during their visit to Mumbai from December 16 to 18, 2010.

The primary objective of this mission is primarily to make a presentation of the range of selected fabrics and textiles to a select group of Indian importers, dealers, apparel makers, exporters and designers to study the potential and interest for the same in the Indian market.

Amongst the long term objectives are to establish a sustainable and long term project for promotion and marketing of Japanese textiles in the Indian market; explore possibilities of technical and manufacturing collaborations between Japan & India in the textile and apparel industry; organize a plan to exchange Indian textile exports to Japan through the same association as it looks after both import and export in selected groups such as organic cottons, etc and initiate the Indian chapter of a Trend Committee in conjunction with Japan Creation.

With Asia steadily developing into not only the world's largest manufacturing base but also the largest consumer market, India is viewed as a strategic partner for Japan in Asia. It is essential for Japan and India to work together to make Asia the hub of the fashion and textile industries.

On the back of growing domestic demand, Indian textile and apparel industry is optimist that it would blossom into a force to reckon with in the coming years. India is the second largest textile economy in the world after China. But the slowdown being witnessed in the US and Europe has also caused an impact on its growth. For this, the Indian exporters are looking at newer markets like Latin America, Japan, New Zealand and South Africa.

China is the major supplier of textiles and clothing in Japan and is followed by countries like Vietnam and India. These markets are marked with higher competition, seasonality as well as well-planned and persistent market promotion.

To put matters in better perspective, Japan imported US $31.24 billion and $31.64 billion worth of textiles in 2009 and 2008 respectively, with China accounting for a lions share in the same with $24.84 billion and $24.64 billion. Comparatively, imports from touched just $311 million in 2009 and $354 million in 2008.

With this objective, Infinity Creations set up the Japan India Fashion & Textile Initiative in January 2010 with the support of The Ministry of Economy, Trade and Industry, Japan (METI) in conjunction with Japan Fashion Week Organization (JFWO).

To carry out the aims of this initiative, the India Japan Fashion and Creative Forum is being set up under the leadership of Mr. Rahul Mehta, President, Clothing Manufacturers Association of India (CMAI).

As a part of the initiative there has been a growing exchange of information and research since January 2001 through a series of visits of various representatives between Japan and India. Mr. Rahul Mehta was invited by the Creative Products and Textile Divisions of METI to further the scope of activities, as a result of which Infinity Creations coordinated the first official textile delegation from Japan, sponsored by METI in conjunction with the Japan Textile Import & Export Association (JTIA), Japan Fashion Week Organization (JFWO) and Japan Creation (JC).

The Japan Textile Import & Export Association (JTIA) is the Apex organization of the textile industry in Japan formed in May 1972 in conjunction with the expansion of import of textile goods. JTIA was established by merging leading textile associations including the Japan Woolen Products Importers Association, Japan Raw Silk Importers Association and others in accordance with the Export and Import Transaction Law.