Director of UBM pleased with Cashmere World event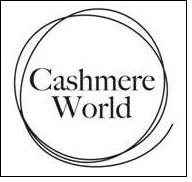 Last month marked the successful launch of CASHMERE WORLD in November at the China National Convention Center in Beijing, the only trade fair dedicated exclusively to the whole supply chain of the global cashmere industry. It was the first-ever event of its kind organised by UBM, the leading international trade fair organiser in Asia, together with the CFNA (China Chamber of Commerce for Import and Export of Foodstuffs, Native Produce & Animal By-Products).

The fair saw international participation from key cashmere supplying regions including Afghanistan, China, India, Mongolia and Nepal as well as cashmere importers from France, Hong Kong, Italy, Russia, Sweden, and the UK. Exhibiting were leading cashmere brands including Consinee, Erdos Group, Gobi, Snow Lotus, Springair, Viction, Zhongyin.

CASHMERE WORLD 2010 also rolled out two very well-attended programmes - Cashmere Quality Forum and Sustainable Conference - which involved key representatives from CFNA's Cashmere Division, Cashmere and Camel Hair Manufacturer's Institute, the Italian Trade Commission and the Mongolian Parliament as well as Worldwide Responsible Accredited Production (WRAP), Intertek and Huntsman Textile Effects.

"We are pleased with the results of Cashmere World," said Perrine Ardouin, Event Director of UBM Asia. "It attracted the right kind of attendees – focused buyers who were serious about doing business with experienced cashmere suppliers across the supply chain. Over the event's 3 days it became clear that fair is well-positioned to become the definitive meeting place for global cashmere professionals."

"My first impression is that there are high quality products here at Cashmere World," observed buyer Mr. Daniel S. Dunham, Manager of US-based Cabelas.

Operational Manager of leading French retailers Groupe Beaumanoir, Mr. Umesh Mirchandani, chose Cashmere World for his first ever cashmere-buying trip in China. "I found three or four potential suppliers in the first 30 minutes of my visit. My merchandising team have since contacted the suppliers to establish new developments with them."

Likewise for EastMax Fashion Ltd, the buying office of luxury brand Max Mara. The company's managing director Ms Alessandra Cocchi found 2 new cashmere manufacturers from Outer Mongolia. She also found the fair to be a good opportunity to exchange view and opinions with other cashmere professionals, adding: "I received a lot of important information, from technical aspects to fashion and trends".

Exhibitor Mr. Roger Guanine met many suitable partners to expand the high-end BALMAIN Paris brand in China. While his primary goal at the fair was to meet franchisees, Mr. Guanine was pleasantly surprised to be greeted by a number of companies from Denmark, Italy and USA who were "impressed by the quality of our products and interested in our manufacturing capabilities."

Meanwhile exhibitors Mr. Abdul Basir Hotak of Herati Cashmere Wool and Mr. Dawood Habibzadeh of Afghan Cashmere Co Ltd. were both very encouraged through meeting "hundreds of traders and processors" at Cashmere World.