NY cotton market continues their remarkable ascent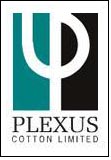 NY futures continued their remarkable ascent this week, with March rallying another 1017 points to close at 146.12 cents, while new crop December gained a respectable 239 points to close 96.75 cents.

Last week we commented on what we believe to be a disproportionately large futures short position by the trade, considering how little cotton is left for sale. To our astonishment the latest spec/hedge report by the CFTC showed a further expansion of open positions last week, as trade longs added 6'782 contracts and trade shorts increased their position by 6'914 contracts.

In other words, instead of getting out of harms way, there are even more players joining this dangerous game called "picking a top", among them mills with their still more than 10.0 million bales in unfixed on-call sales. While some shorts represent legitimate hedges, many of them are simply based on a speculative view that the market will sooner or later have to collapse.

We can certainly understand the temptation to short the cotton market after its spot price has doubled in less than five months. However, with most of this season's supply already committed and with mills seemingly still able to operate at these elevated prices, it is anybody's guess as to where and when the top will ultimately be made.

As we pointed out last week, the mostly trade-related shorts may find themselves in a trap from which it could prove difficult to escape, since many of the longs are either not able (index funds only roll at certain times) or not willing (hedge funds stay with the trend) to sell their current positions.

Some March shorts have chosen to roll into May and July at never before seen inversions, willing to sacrifice over 20 cents in roll penalty in the hope of getting the big selloff at some point down the road. Instead they may be condemned to live though the same nightmare again when May and July move into the limelight.

The bears can't expect much help from the physical market either, since sellers feel absolutely no pressure to dispose of the limited positions they still own. The A-index was quoted at a new all-time high of 173.40 as the cash market continues to outperform NY futures.

When we look at the US situation, not only did the USDA lower the US crop to 18.27 million bales in its latest report, but we also continue to see relatively strong export demand despite the limited availability. Last week US export sales amounted to 198'400 running bales for the current season and another 60'000 bales for next marketing year. Total commitments now amount to 14.0 million statistical bales for this season and 1.6 million bales for August onward shipment, most of which will be drawn from existing stocks.

If we add domestic mill use of 3.6 million bales for the current marketing year as well as 1.0 million bales for August to October consumption, we arrive at total commitments of 20.2 million bales, which compares to total supply of 21.2 million bales (2.9 million beginning stocks + 18.3 million bales crop). This means that the US is for all practical purposes sold out!