Sixth Biennial Sourcing USA Summit fosters cooperation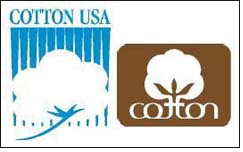 During a year punctuated by historically high cotton prices, global leaders of the global cotton supply chain met in Rancho Palos Verdes in California to explore issues and opportunities. The event, which took place from November 9 through November 12, was the sixth biennial Sourcing USA Summit presented by Cotton Council International and Cotton Incorporated.

The Summit was a successful marketing platform for U.S. cotton. Preliminary survey results show that about 596,700 bales were sold during the Summit, and the expected quantity to sell within three months following the Summit is about 1.96 million bales.

The Summit, themed "Strengthening Enduring Partnerships," typically draws in U.S. cotton buyers before and after the actual event, which further aids sales during those weeks. The Summit was attended by over 450 representatives of the global cotton industry and featured presentations by experts in the fields of global economics, agriculture, textiles and brand retailing.

"These Summits present a unique opportunity to share information with senior executives and principals from all over the cotton world, and to feel first-hand the global pulse of the key issues in the cotton supply chain," said Wallace L. (Wally) Darneille, Cotton Council International President.

J. Berrye Worsham, President and CEO of Cotton Incorporated commented: "What emerged from these discussions was a strengthening of the relationships among growers, merchants, manufacturers, and retailers; which recognize that all must work together to weather short-term storms and assure longterm success."

A key issue at this Summit was the dynamic of cotton pricing and availability. Dr. Marci Rossell, former CNBC Chief Economist and host of Squawk Box, put global macroeconomics into perspective; while Mr. Kurt Cavano, Chairman and CEO of TradeCard, drilled down to how global economic trends affected the cotton supply chain.

During a unique business forum, representatives from different links of the supply chain engaged in a bull-and-bear forum on the future of cotton pricing. Two key outcomes of the forum were an insight into how keenly different sectors appreciate the concerns of other links on the chain, and the necessity of cooperation along that supply chain --- especially when challenges such as current pricing develop.

John Anderson, the President and CEO of Levi Strauss & Co., stressed the importance of 'simple truths' in marketing to the global consumer, and presented ways in which the Levi's brand is accomplishing this task. In reaffirming Levi's commitment to sustainable sourcing and manufacturing, Mr. Anderson cited a recent Life Cycle Assessment of Levi's jeans. The third-party study concluded that the greatest opportunity for lessening denim's environmental impact was through consumer education about home laundering.

The complexities of Life Cycle Assessment were articulated in a presentation on cotton's carbon footprint by Dr. Marty Matlock, Professor of Biological and Agricultural Engineering at the University of Arkansas. Matlock stated that the strength of an LCA is its power to inform processes and monitor their improvement, rather than as a tool to differentiate one process from another.